For years, if a guy has had a problem getting a boner he's been forced to go and see the doctor to discuss his embarrassing little secret before he was given any help sorting it out, which can be a particularly crushing experience – or so I've heard – but that's all set to change form next year as viagra will finally be available over the counter in this country.
Featured Image VIA
The move came about after the pills were reclassified by the Medicines and Healthcare products Regulatory Agency (MHRA), meaning that they could be sold without a prescription. Now all that is required is an assessment from a pharmacist, which hopefully will just involved you walking along and saying 'please give me some viagra I've got a problem'. Kinda crappy you still can't order them online and have to go and do it face to face, but you know at least it's progress. This also makes Britain the first nation to make viagra available over the counter. So progressive.
American drug maker Pfizer is working on getting Viagra Connect – which contains 50g of sildenafil – into UK pharmacies by the spring of 2018, which is pretty damn quick to be honest. Hopefully people won't be saying that about you once you get a hold of this stuff.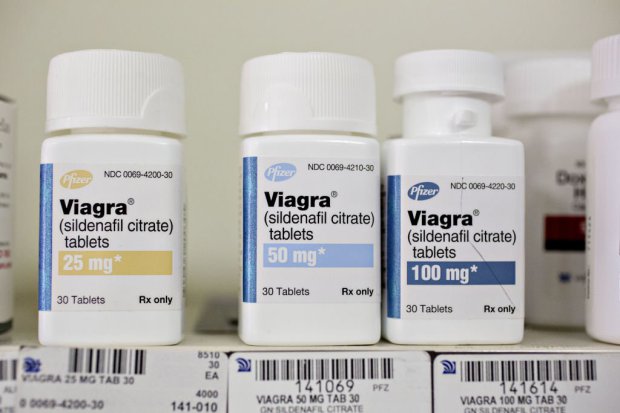 Mick Foy, MHRA's group manager in vigilance and risk management of medicines, championed the move:
The move to make Viagra Connect more widely accessible will encourage men to seek help within the healthcare system and increase awareness of erectile dysfunction.

Erectile dysfunction can be a debilitating condition, so it's important men feel they have fast access to quality and legitimate care, and do not feel they need to turn to counterfeit online supplies which could have potentially serious side effects.
Can't agree with the guy more. Hopefully this change will make 2018 a better year than previous for at least some of the population. Both male and female when you think about it.
Be careful though – this guy had to have his penis amputated after a viagra overdose. It's no joke.