Every male has been aware of viagra for a very long time now, but none of us have been able tog et our hands on it unless we headed to the doctor for a prescription of one of our mates had just come back from Thailand.
Images VIA
That's all set to change though, as that little blue pill is set to be available over the counter from today in some of your favourite supermarkets, specifically Morrisons, ASDA, Superdrug, Tesco and Boots. And the best part about it is that you won't even need a prescription to get it.
Unfortunately though it's going to be pretty pricey at £20 for four pills and you'll also have to fill out some kind of questionnaire when you pick it up, so it's probably still going to be kind of embarrassing. However, nowhere near as embarrassing as going to the doctor to talk about how you can't get your dick up, so I suppose there is that at least.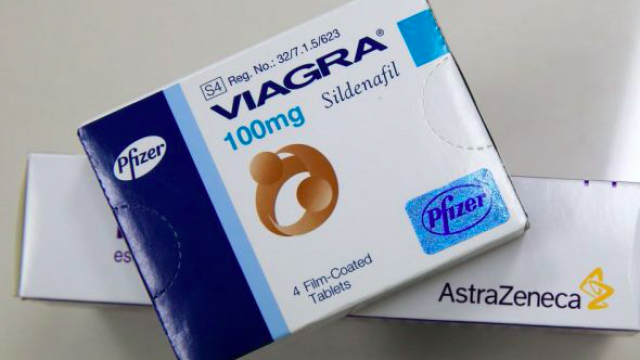 Viagra Connect manufacturer Pfizer hope that it will enable the 20% of men who suffer from erectile dysfunction in this country to be more open with their problems, with Kristie Sourial MRPharmS, the medical manager for Pfizer saying the following:
The launch of Viagra Connect offers men a new and convenient route of access to treat the symptoms of erectile dysfunction.

It's important to remember that erectile dysfunction is a medical condition and that the impact often goes beyond the physical symptoms – it can lead to men feeling anxious, depressed and lacking in confidence.
Hopefully this won't be a problem for much longer. Head down to your local supermarket and as long as you've got £20 then all your worries will disappear, at least for a couple of nights until the viagra runs out.
For more viagra, check out this story about a guy who got his penis amputated after overdosing on the stuff. Don't let that happen to you.