The 39 year old guy you can see above you is named Damion St. Patrick Baston, but he insisted that women called him 'Drac' or 'Dracula' when he beat them up. Baston was the kingpin of a prominent prostitution empire in the United States. He often wore yellow fangs and contact lenses to enhance his persona as a bloodsucker.
Images VIA
Baston would market his business as a high level escort service through Instagram and classified ads. One of his women would earn roughly $2-3000 a night – all of which would go to Baston. Some of it may have been returned to them afterwards towards the end of the week if they asked for it and he was feeling generous. They were expected to work seven days a week and were forbidden from drinking alcohol or seeing black clients.
Most women originally entered into their relationship with Baston of their own free will, but if they tried to duck out then he would beat them until they were unconscious. That way they always ended up staying and working for him. One prostitute gave the following testimony at this trial:
Baston was jealous because he believed I was cheating on him with another female worker. I wasn't but that didn't matter.

He punched me in my pelvis, strangled me, and then held a flame-heated knife directly to my throat.

Another time, Baston once wrapped a belt around my neck and made me crawl on my hands and knees like a dog.

Finally, he forced me to have an abortion because he didn't want to have a baby by a 'punk ass bitch.'
What a piece of work. In the meantime, Baston was pumping himself full of steroids – he could allegedly lift 600 pounds – and flying around the world living a lavish lifestyle which included $75,000 diamond watches, houses in multiple countries, designer clothes and fur coats. He would also spend a lot of time travelling around the world, so much so that he actually needed to request a new passport because he ran out pages visiting Indonesia, New Zealand, Argentina, Colombia, Russia, Oman, the UAE, Japan, the UK, France, and Australia. I guess crime really does pay – at least for a bit.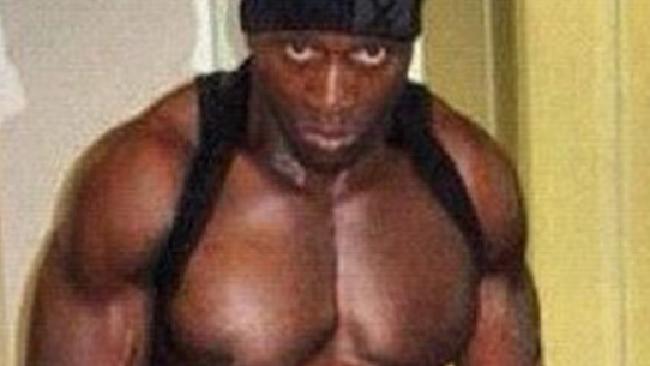 One of Baston's defining characteristics was that wherever he would go, he would take with him the book Pimpology by Pimpin' Ken and keep it on his bedside table. It's basically a book that describes the 48 rules of being a pimp. I guess you could say Baston was living the life, although it's kind of lame he needed to read up on it.
In any case, I don't think I need to tell you that Baston was a piece of shit and it's a great thing that he's probably going to be in jail for the majority of the rest of his life. Good riddance.
For more absolute wastes of society, check out the pimp who tattooed barcodes on his girls.