Heat is well known as one of the best gangster movies of all time, as Al Pacino chases Robert De Niro around LA before it culminates in an absolutely insane shootout on the streets of the city. Phenomenal.
Featured Image VIA
Whilst everyone who watches it pretty much undoubtedly enjoys it, it turns out that it was an absolute privilege to be involved with the production of it as well. Val Kilmer recently took part in a Reddit AMA and this was his answer when asked about his experience filming the movie:
Well imagine being able to say, "Al and Bob" for the rest of your life. Not many people can do that. I have seen Bob, giggling like a school girl in a van in the middle of the night, because we have to be quiet cause they are filming outside…

I have been hugged by Al Pacino in the middle of downtown LA like he was my older brother. I have shot live rounds from high powered assault weapons over Bob's head while rehearsing lines from our film. I got to kiss Ashley Judd.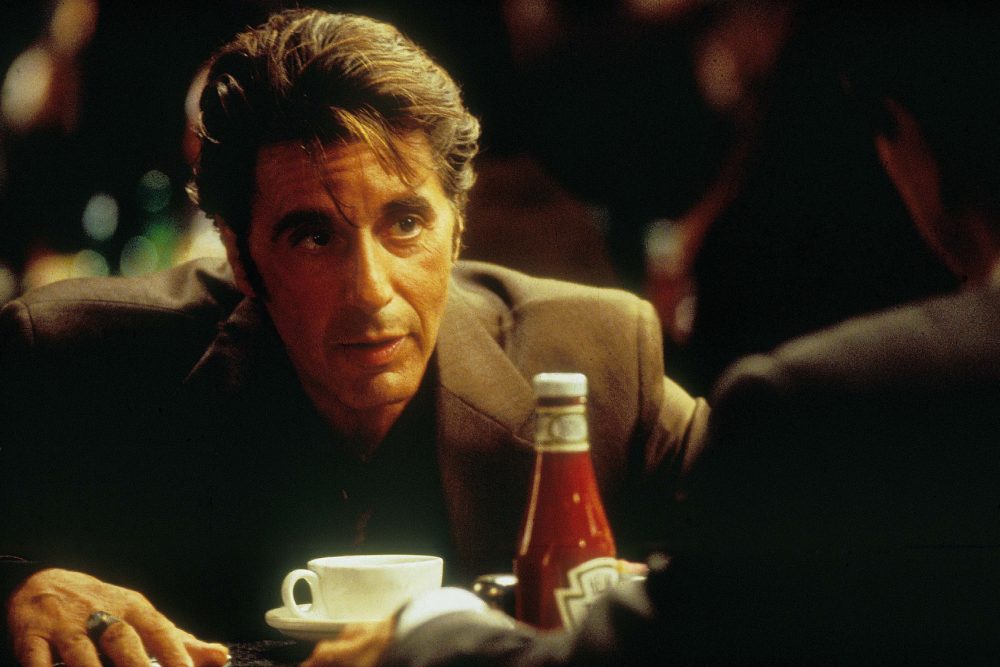 I sometimes lived at Michael Mann's house. I am in one of the greatest cops and robbers films in film history, has to be in the top 20. I am on the poster for goodness sake. What an honor! Priceless experience.

Watching ALL the actors do their thing. We all work hard but when you are with the icons, you get really squared away. Loved every minute of it.
Well, what an answer that was eh? Makes me like the movie even more to be honest – might have to dig it out over the bank holiday weekend.
For more Val Kilmer, check out the Breaking Bad sequel starring him and Slash. Crazy.