Everyone knows that Hollywood legend Val Kilmer is a bit of a horny weirdo, mostly because of some of the Tweets he's put out over the years (more on that later), but he really has outdone himself with some of the stuff he's written in his new memoir 'I'm Your Huckleberry'.
Featured Image VIA
PageSix was nice enough to offer some excerpts, so let's have a look at what 60-year-old Val has to say about his old flames. First, his love for Ellen Barkin: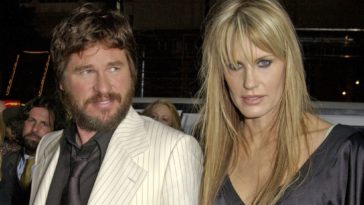 I remember her wit, her sultry eyes, but mostly her laugh. And her hair. Who remembers the softness of a woman's hair? If you ever have a chance to consensually ever so gently touch Ellen's hair, it will be worth the look she's gonna drop on you.
Um well I guess if her hair is as soft as he says it is, then maybe some people would remember? Although maybe not a good idea to encourage people to 'ever so gently touch Ellen's hair', although good shout on the word 'consensually'.
On Michelle Pfeiffer: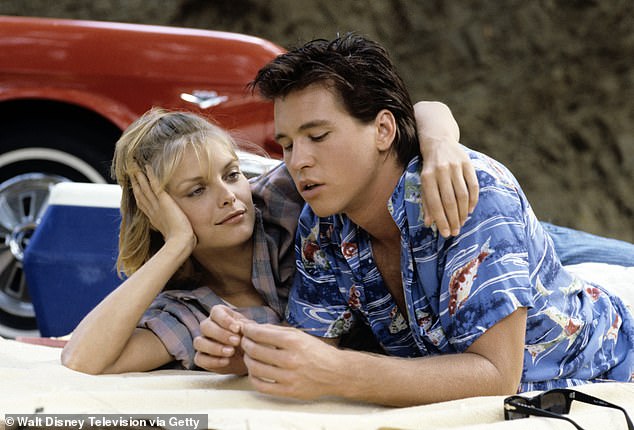 The "Tombstone" actor also wrote of his intense friendship with Michelle Pfeiffer in the '80s, who he met through her ex-husband Peter Horton.

"The secret pain that Michelle and I shared created an intimacy between us," he wrote, also noting that he nursed an "all-consuming crush" on Pfeiffer's younger sister Dee Dee Pfeiffer, who "did not seem to reciprocate, even a little. In fact, she seemed to not even know I existed."
He also wrote Michelle Pfeiffer a poem called 'The Pfeiffer Howls at the Moon', which may or may not be why her little sister gave him a wide berth.
Still, not as weird as negotiating a sex scene with Angelina Jolie to director Oliver Stone: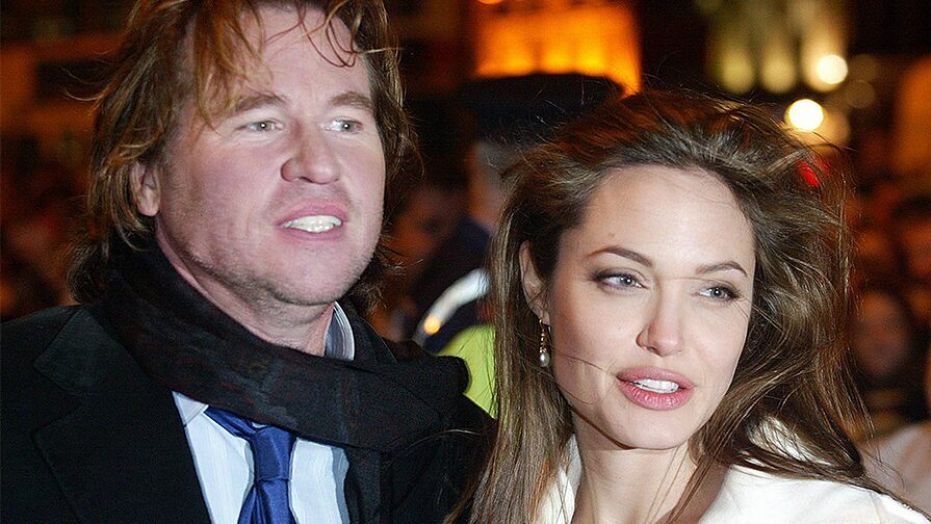 He also confessed that he told [Oliver] Stone that he would only play the role "if the king and queen could have flashbacks to falling hard for each other and storming the castle with passion, before turning against each other." Kilmer admitted that he "was only half kidding," but Stone "didn't pick up on the humor."
Oh right, he was only kidding guys! It's just that Oliver Stone 'didn't pick up on the humour'. Of course. He also said the following about Jolie:
"I couldn't wait to kiss Angie, buy her [a] Gulfstream jet and have V+J painted in rainbow glory on the tail."
To be fair Angelia Jolie is one of the most elite babes of all time, but to buy a jet with V+J painted on the tail? Bit corny IMO. Still, he's the one who managed to hook up with all these Hollywood babes so what do I know? Plus the carving initial thing seems to have worked wonders for him previously:
Once w/Daryl we walked for miles in Malibu hills till a small lake-there was a table someone shlepped. I carved "V+D" into it with my knife. pic.twitter.com/3ninKbC3Vs

— Val Kilmer (@valkilmer) May 28, 2017
He even switched on the moves for Hollywood GILF Brigitte Bardot, apparently:
Once I whispered to #BridgetBardot all night… in the south of France… and I don't speak much French… and she speaks even less English.

— Val Kilmer (@valkilmer) February 8, 2017
And finally, his (since deleted) Tweets about Cate Blanchett:


Is there a hornier man in Hollywood? Probably not. He obviously doesn't care what anyone thinks though since he's putting all this stuff in his memoir, and at the end of the day he managed to charm at least some of these women so fair play to him. Still an absolute legend of the game no matter how you cut it.
For a look at Val Kilmer discussing his time filming 'Heat' (great movie btw), click HERE.