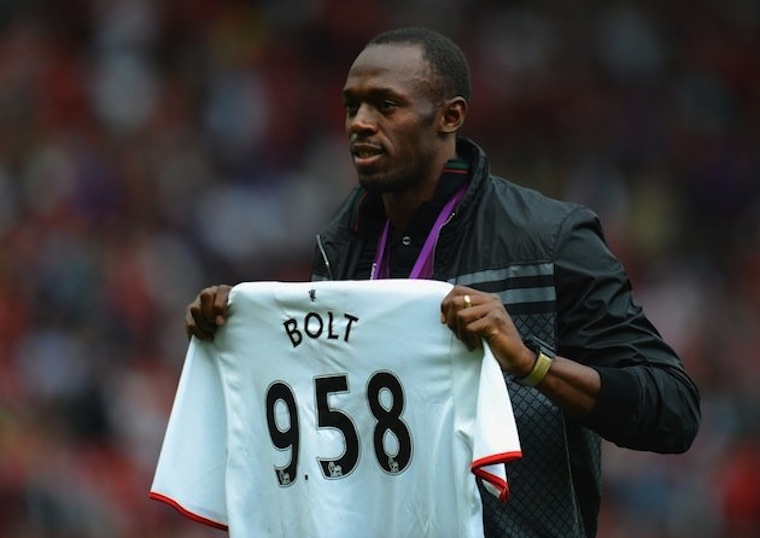 Usain Bolt, the fastest man on the planet, has made it clear over the last few weeks that he is desperate to play for Manchester United, and today that dream has taken one step closer to becoming a reality.
In Usain Bolt's 2010 autobiography he said that he would give anything to have a chance to play for Manchester United, and even claiming that he'd give the Manchester United legend Ryan Giggs a run for his money:
"If Alex Ferguson saw me in one of those charity matches he might think I could replace Ryan Giggs"
After appearing at Manchester United's game against Fulham FC at the start of this season, Alex Ferguson was pictured having a post-game chat with Usain Bolt. Usain is reported to have literally begged Fergie to give him a shot to play for Manchester United in the near future, as it's always been a life long dream for the runner (although he did state in 2008 that Real Madrid had always been his first team and that he'd give anything to play for them). The chat between Fergie and Usain apparently turned to Fergie's betting habits and how Usain had won the Manchester United main man a lot of dough during the Olympics:
"I must thank him because that was my biggest bet. Bolt was 4/5 to win each of them a week before the Olympics started. It was a brilliant bet."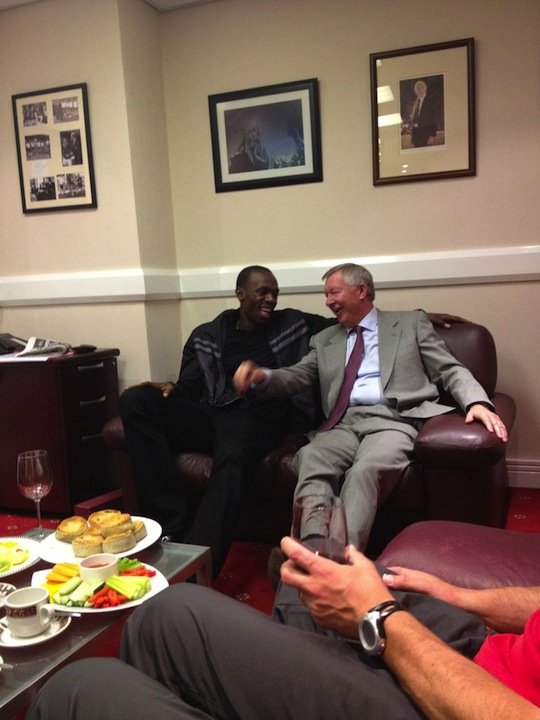 So after all the hype it now looks like Usain Bolt is going to be given a shot at playing amongst the Manchester United team for a friendly charity against his other favourite team Real Madrid legends.
Speaking to Manchester United's official magazine 'Inside United' Fergie said the following:
"Usain's a character and a big United fan.

"But it's interesting he says he'd like to play in a charity game. It could be brilliant, and next year when we play Real Madrid's Legends again, there could be opportunities to bring him up and see how he does."
We'll be tuning in to that friendly for sure.