The vaccination rollout in this country seems to have gone fairly well despite a fair few anti-vaxxers popping up as everyone seems to be out in their local beer gardens enjoying the sunshine and cheerfully ignorant of any possible fourth wave or Indian variant or whatever, but it turns out that it's a very different story in the United States.
Featured Image VIA 
Joe Biden announced yesterday that the country had reached their 200 million vaccination target and that everybody over the age of 16 was no eligible to receive one, but even though their rollout doesn't seem to have been a problem either, health policy non profit has recently published research that suggests they're facing a very different problem: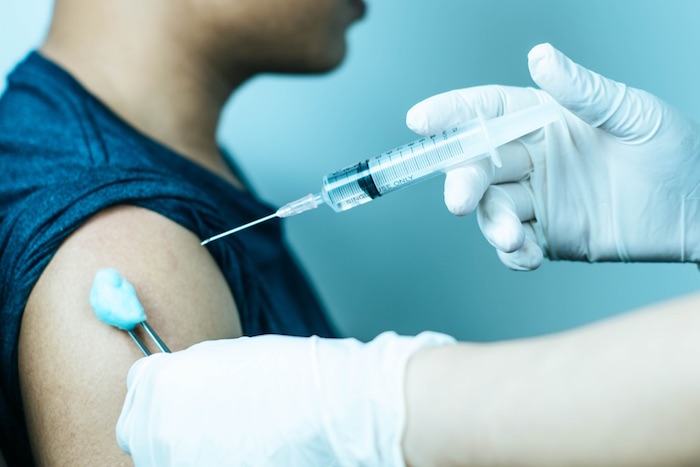 Approximately 61% of Americans fall into the category of being enthusiastic about vaccination.

At the current rate of first doses administered per day (using a 7-day rolling average, as of April 13) – or approximately, 1.7 million per day – we would reach the tipping point in about 15 days.

Thus, on average across the country, it appears we are quite close to the tipping point where demand for rather than supply of vaccines is our primary challenge.

Federal, state, and local officials, and the private sector, will face the challenge of having to figure out how to increase willingness to get vaccinated among those still on the fence, and ideally among the one-fifth of adults who have consistently said they would not get vaccinated or would do so only if required.

If more people aren't converted to the 'enthusiasm group', then it will significantly challenge to reach the levels of herd immunity for the country to return to a pre pandemic state of life.
Wow. So in a couple of weeks America will have way more vaccinations than people that actually want them – that's kind of a nuts position to be in. Hopefully they can ship some of those out to countries like Brazil and India where shit is really hitting the fan if they're not going to use them.
Really crazy that so many people over there don't want one and it could severely affect the nation's ability to get back to normal though. Honestly didn't realise the anti-vax movement was so huge over there, but I suppose I shouldn't be surprised. RIP normal life in America.
For more of the same, check out this inedible anti vaxxer fan fiction. Maybe that's enough to convert you?