We told you yesterday that court documents concerning Virginia Giuffre's defamation case against Jeffrey Epstein from 2015 and in particular her relationship with disgraced socialite Ghislaine Maxwell were unsealed last week, and more and more revelations are coming out of them as journalists wade through the 350 pages.
Featured Image VIA
The latest tidbits from the deposition concern Maxwell's love of seemingly near constant orgies and also what Prince Andrew enjoys when he's renting a young girl for a sex party/weekender. Here's what was said, courtesy of BroBible: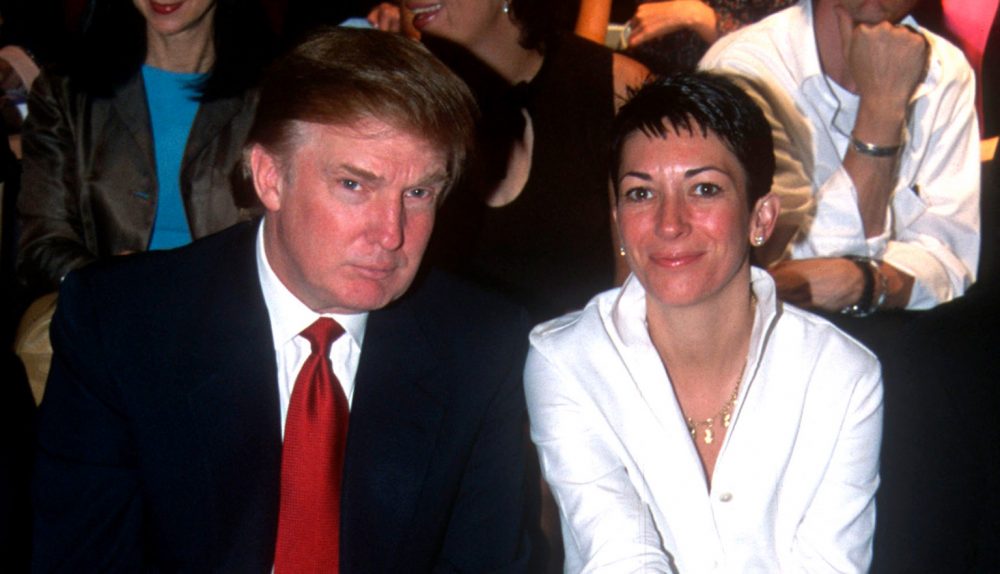 Giuffre testified that Maxwell had "continuous" sex with girls and women in front of her, some she believed were as young as 15.

"There's just a blur of so many girls," Giuffre told Maxwell's attorneys when asked if she could name girls she saw Maxwell have sex with.

"The island was a place where orgies were a constant thing that took place. And again, it's impossible to know how many," Giuffre said.

She added she saw Maxwell have sex with women all over the island — by a pool, near the beachfront, in small huts and in Epstein's cabana.

"One occasion stands out," she said. "Models were — I think they were models — were flown in. There were orgies held outside by the pool."

Giuffre detailed the alleged fetishes of Prince Andrew who she says she spent two days alone with at Epstein's New Mexico ranch where her "job was to entertain him endlessly, whether that meant having to bestow him my body during an erotic massage or simply take him horseback riding."

She recalled feeling 'disgusted' and was counting down the hours until she was due to fly back home, saying: 'It wasn't easy meeting the sexual desires of these strange men, the Prince being one of them.

'He loved my feet and even licked in between my toes. Then there was the lack of passion in the intimacy we shared, to him I was just another girl and to me he was just another job,' she wrote.

After their two-day retreat, Giuffre returned to New York where she reunited with Epstein and Maxwell, who asked: 'So… how was the ranch with the Prince?'

'I think he had a really good time, he seemed relaxed during the trip and when we said goodbye to each other he gave me a kiss,' Giuffre replied.

'I took him horseback riding, nowhere too far around the property, um..we went swimming in the pool, and of course I gave him plenty of massages. He had a massage at least a couple times each day, really seeming to enjoy his time there.'
Damn. Prince Andrew has obviously protested his innocence – was probably visiting a McDonald's in Yeovil that weekend or something – as has everyone else mentioned in the documents, but you really gotta think that Giuffre can't be making all this up with the forensic level of detail she's been  providing.
Maybe the truth will come out if her trial ever actually happens. It's currently scheduled for July 21st next year, but will inevitably be delayed if she hasn't already been knocked off by then. In the meantime though, more documents that explicitly detail Maxwell's sex life may be released after an appeal on September 22nd, so look out for those.
For more revelations from these documents, click here. Lot of stuff going on.