Sometimes when you're a university professor whose class just will not respect you, the only way to get their attention is to fail them all by sending them a really passive aggressive email.
Step forward Professor Irwin Horowitz, who is (was) teaching a strategic management studies class at Texas A & M University. It basically sounds like his students were like something out Dangerous Minds/Gangsta's Paradise with the least of grievances he's drawn up against them all – which you can read in the full email he sent to them all below – as he regularly had to deal with people insulting him to his face, cheating in exams, not even turning up to class and at one point he even had to request a police presence in the lecture because he felt so unsafe.
Can't really blame the guy for his actions to be honest because it sounds like he had reached his breaking point. However, when you model your look on the dad from American Pie you're kind of asking for it from a bunch of rowdy 18 year olds, aren't you?
To make his story even more tragic, the failing might not even count – the head of department has stepped in to regrade the work of all the students. His great speech might not have even meant anything after all. Bummer – maybe he should have taken a leaf out of this prof's book and just put up a video of him ripping apart how stupid one of his student's emails was for everyone to laugh at.
Check out Horowirz's email below:
Featured Image VIA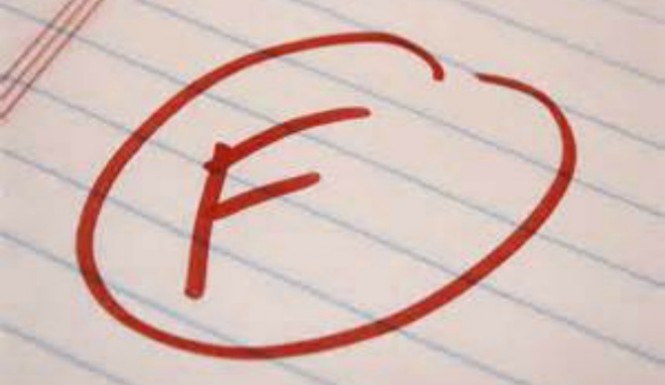 Image VIA
I have never in my capacity as an academic ever encountered a class as completely disgraceful and disrespectful as this. Not even close.

Briefly, but not a complete set of examples, since teaching this course, I have seen cheating, been told by students to "chill out," "get out of my space," "go back and teach," refuse to leave the room after being told to do so following inappropriate conduct, called a "f****** moron" several times by a student to my face, had gone through numerous student hearings, had to change exams because students were using the testing center to take photos of make-up exams and share with their friends, have had students subsequently cheat by signing in for another, students not showing up but claiming they did, listened to many hurtful and untrue rumors about myself, my wife and other colleagues in MARA, been caught between fights between students and student groups, felt the need to have police protection in our class and another following it, had grades given with the most careful of analysis first attempted to be rebuked to [another teacher], and when turned down, to [another teacher].

Many of you were very proud to flash those new Aggie rings upon reaching the graduation stage. However, Texas A&M holds students to a very high Honor Code. It is the very backbone and represents the principles that bond Aggies for a lifetime and make your degree so special. Unfortunately, I have seen no such 'honor' in my class. Just the opposite. Backstabbing, game playing, cheating, lying, fighting. In my 20 years of teaching I have never seen nor taught a class with less honor than this. This class is an embarrassment in general, and fully out of line with the Honor Code purported by Texas A&M. …

None of you, in my opinion, given the behavior in this class deserve to pass, or graduate to become an "Aggie" as you do not in any way embody the honor that the University holds graduates should have within their personal character. It is thus for these reasons why I am officially walking away from this course. I am frankly and completely disgusted. You all lack the honor and maturity to live up to the standards that Texas A&M holds, and the competence and/or desire to do the quality work necessary to pass the course just on a grade level. …

For the above reasons I will no longer be teaching the course, and all are being awarded a failing grade. … It is beyond my imagination that any single one of you can look back at this class and take pride in your work — it's all about the instrumentality of receiving your degree not the intrinsic meaning of it as a real measure of esteem and accomplishment; but to that end, I refuse to play a part. This is a complete disgrace to your school, the A&M Honor Code, those honorably holding A&M degrees, to your families who supported you, and ultimately to yourselves.'