Canada is awesome, let's face it. Not only are its people some of the nicest and safest people to ever grace the Earth, but now it's also a country where you can go to university to study marijuana. Before you get all excited though, it isn't all learning how to roll the best joints and trying all the different kinds of bud whilst watching Netflix and ordering pizza – although I'm sure some of those activities are involved and even encouraged.
The course itself is branded as 'An Introduction to Professional Management of Marijuana for Medical Purposes in Canada' and will take place online over 14 weeks at the Kwantlen Polytechnic University in British Columbia. As marijuana is only legal in Canada at the moment for medicinal use, the course focuses on how to grow a legitimate business via selling marijuana. So you probably do need to know about all the different types of buds, just not how to roll the best types of blunts unfortunately.
There are two modules on the course: Plant Production & Facility Management and Marijuana Business Skills. The first is built to give students a basic breakdown of plant characteristics, medical treatment methods, growing techniques, an understanding of the legalities behind marijuana dispensaries and how to become a licensed producer whereas the second section deals more with the business side of what goes into becoming a medicinal marijuana seller..
I guess if you want to mix business with pleasure (and can actually function when you're stoned) then this might be the course for you. At the moment there are only 25 legal grow facilities in Canada – and probably a load more illegal ones – so you could see a few more pop up as a result of this. If you're actively following the number of legal grow facilities in Canada that is, which I'm sure you all are.
Featured Image VIA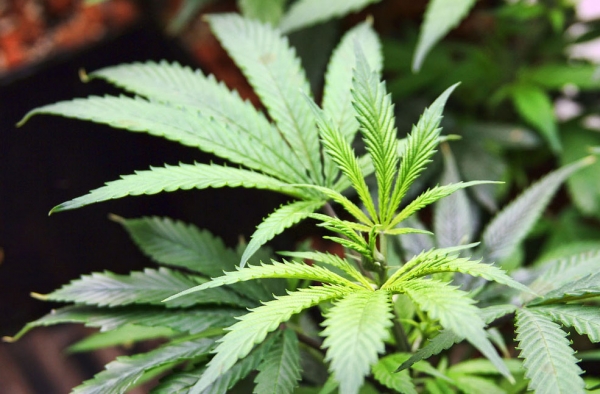 Image VIA
Admittedly it does sound kind of bent, but I think that's really the only way they can actually get away with teaching people about bud at a legitimate sounding institution, although the Kwanten Polytechnic University hardly sounds that impressive an institution. Surprisingly, there are also a number of university classes on similar subjects being taught in the US too, with the University of Denver Sturm College of Law offering a class on 'Representing the Marijuana Client'; Vanderbilt University School of Law teaching 'Marijuana Law and Policy'; and Harvard University Law School (!!!!) teaching 'Tax Planning for Marijuana Dealers.'
Gotta love the way Harvard called them dealers – it kind of sounds like they're actually talking about bonafide drug dealers on the streets there. Still, it's good that classes like these are being offered so people looking to get into the business know what they're getting into because this documentary about the trade in Denver makes it look almost as dangerous as being an ACTUAL drug dealer.