The days continue to march on with no actual resolution on the horizon for just how we're planning on leaving the European Union come March 29th and tensions are beginning to rise within the supermarket industry that we literally may no longer have certain types of food in this country available anymore if we can't reach a trade agreement.
Featured Image VIA 
Don't fret entirely just yet though as some of the big guns are taking measures to make sure that at least we won't be short of ice cream in the likely even that everything goes tits up once April comes around. Unilever chief executive Alan Jope said the following about the situation: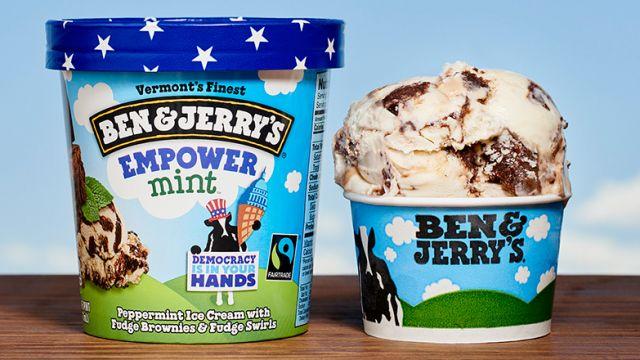 Ben & Jerry's Ice Cream and Magnums are produced on the continent, so we've ensured that we have some inventory in our Leeds warehouse in the circumstances of No Deal.

The same goes for products like Lynx, Sure and Dove which are manufactured in the UK.

We have built inventory on either side of the Channel.

It's weeks of inventory – not months or days.

If I was in the designer handbag business then I might have built further [inventory] cover but we're not, we are in fast-moving consumer goods and one of the things we have learned is, when you build inventory, it can end up being the wrong mix of product.
That certainly makes sense and Alan Jope sounds like he's got his head screwed on. The thing is – what's gonna happen after eight weeks or so when all the stockpiles run dry and there's still no deal? No ice creams for us anymore hey. Let's hope it never comes to that.
For more of the same, check out this fried chicken flavour ice cream. Europe can keep that.