The Christmas advert is a staple of British tradition and many companies seem to spend their entire budget and year working up to it, but you've gotta be careful it isn't too controversial or crazy because then it might get banned and all your hard work will be for nothing.
Images VIA
This is exactly what seems to have happened to dating app Lumen with their sexy Ulrika Jonsson Christmas advert – although arguably they might receive more coverage for the advert because it was deemed too racy to stick up around town by Tfl. In the controversial advert 52 year old Jonsson appears in a red silk teddy and gown with black stockings and the tagline 'Be my stocking filler'.
Here's what the Global, TfL's advertising agent had to say about banning the advert: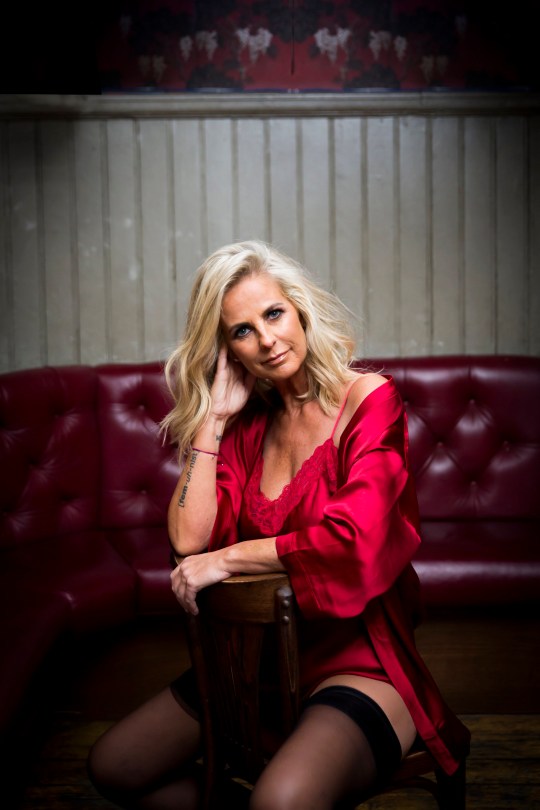 We think that the image and the tagline "Be my stocking filler" are likely to be considered problematic in out-of-home advertising as this could cause offence due to the sexual connotations, along with the potential of being seen to objectify women.
I mean I can see what they're saying there but aren't there adverts for lingerie and the like which are all over the place trying to make women feel sexy? Not really sure how this is that different other than it's for an dating app and features an older woman in it. Kinda think that's a bit discriminatory, but hey I'm not in the advertising game so what do I know?
For more Ulrika Jonsson, here she is admitting that she only had sex once in the last eight years. Ouch.