In the last few hours, amid growing tensions in Ukraine a dark and disturbing video has emerged. It shows the elite police force humiliating a protestor called Mykhailo Gavrylyak. He's been stripped naked and is being pushed about by the Ukrainian police. One is filming him with his camera phone as he stands in freezing temperatures wearing nothing but a pair of socks. The average daily temperature in Ukraine at this time of year is -1°C, so it's not just humiliating, it's life threatening.
The present trouble in Ukraine kicked off in November when their president Viktor Yanukovich pulled out of a trade deal with the EU in order to get back into a cozy political bed with Putin. The riots are worsening, there have now been deaths and multiple injuries. For the full story about why the riots began click here.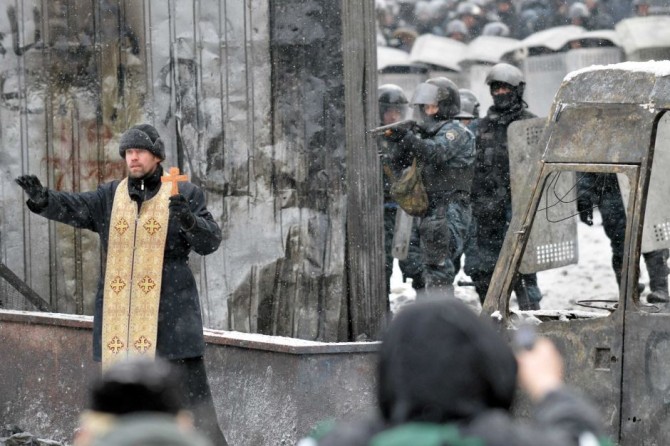 The fact that the police think it's fine to behave like this is worrying. They've already been caught misbehaving and obviously don't care. Which means they probably know they won't get any retribution from their superiors.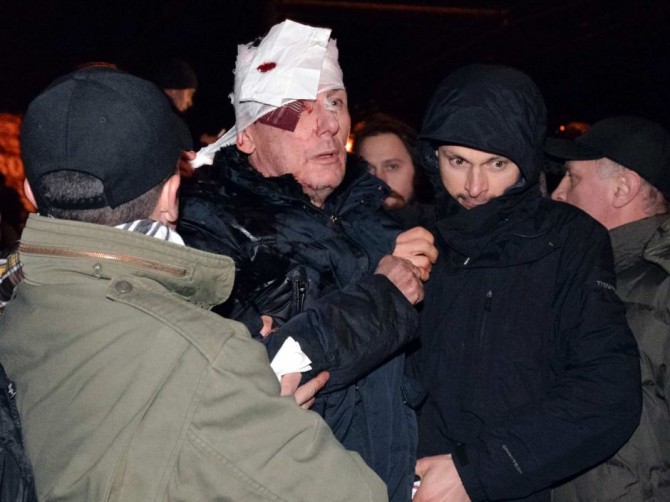 Ukrainian interior minister Vitaliy Zakharchenko has apologised and ordered officers to "stick to the norms of the law and morals". Yeah, good luck with that. Zakharchenko also advised an internal probe had been launched into the circumstances of the incident. Don't hold your breath for the results though.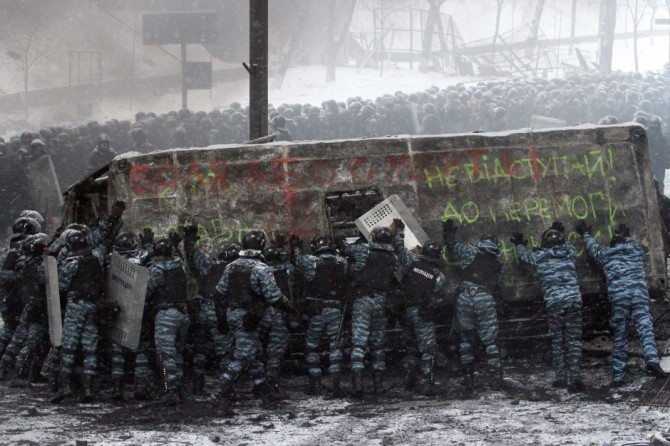 This sort of footage is only going to make the situation more hostile. It's lose, lose. Worse case scenario the whole thing could blow up into a civil war. If that were to happen the Russians would send in troops against those creating disorder. Then America and the EU would probably have to consider wading in as well. That's pure conjecture on my part and I hope it won't come to that. But wars have been started for less, and if the police continue to wind up protesters and make an angry mob angrier, who knows where it will end.
Video on next page…
☛ Watch Next: VIDEO: Ukrainian Rioters Obliterating Police In Kiev