UKIP candidate Catherine Blaiklock went to utterly bizarre lengths this week to prove that her party isn't racist, by showing off a picture of her black husband.
Images VIA
She took the picture to a sixth form college in Great Yarmouth, where she is standing to be an MP. She told the students and teachers how she wanted to change the negative perception of the UKIP party.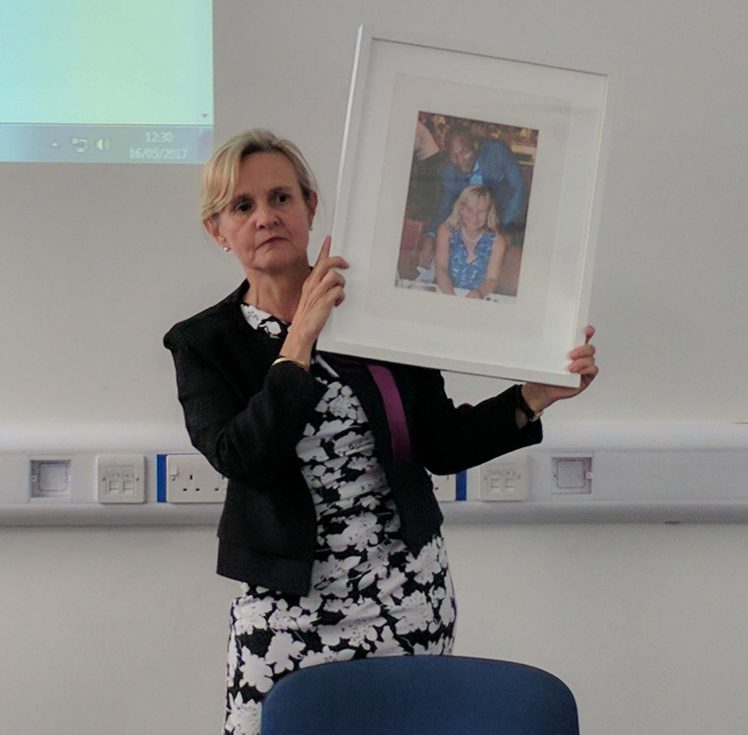 I mean, this is one of the dumbest and oldest racist excuses in the book. A comedian once summed it up perfectly by saying people who claim that they aren't racist because they've got black friends is the same as serial killers claiming they aren't murderers because they've got friends who are still alive.
A lot of the time, racism isn't necessarily about the colour of someone's skin, but about their culture. UKIP have been incredibly discriminatory towards Muslims, Polish people, the African community and more. Just because one of their candidates is married to a black man, does not excuse their horrifically racist and prejudice behaviour. I mean, when even David Cameron is calling your party a bunch of, "fruitcakes, loonies and closet racists," you know you're doing something wrong. Literally, their only selling point now is that they've promised to slash the price of fish and chips.