Whilst the selection of UK theme parks is hardly to be sniffed at with Thorpe Park and Alton Towers at pretty elite levels of ride, they're really nothing when you compare them to some of the attractions that we see across the Atlantic Ocean like Disneyland and Islands Of Adventure.
Featured Image VIA
That's why you'll be excited to hear that there are plans to build a new theme park in this country that is being dubbed our very own Disneyland by its creators. Disney aren't actually involved though and instead the park will be backed by Paramount studios and also feature rides based on your favourite BBC characters as well – it's currently being mooted that Zoolander, Anchorman, Mission Impossible, Wallace and Gromit, Shaun the Sheep, Sherlock and the Peaky Blinders may feature in attractions.
The park is set to be developed in Dartford and will be built on an 872 acre plot which means there will be over 50 rides, a 2,000-seat theatre, hotels, an exhibition space, several restaurants as well as a nightclub. It sounds like you could spend the whole weekend there if you really wanted to do that.
Humphrey Percy, group CEO of the project's parent company Kuwaiti European Holdings said the following about it: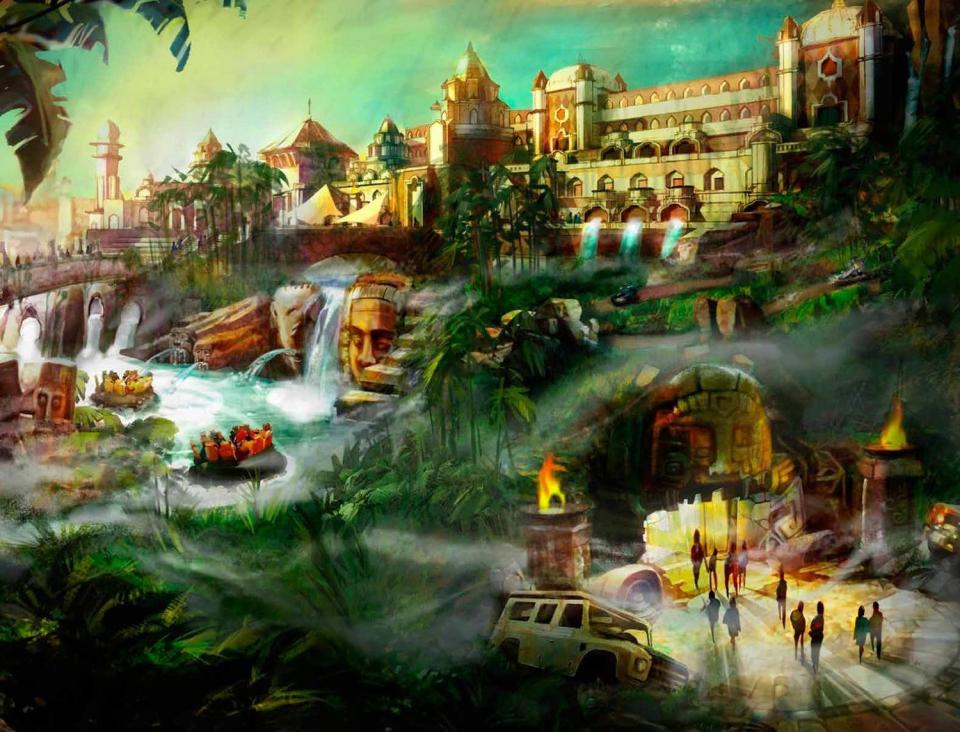 We're working with world class theme park design companies to make sure that we have a real attraction. I'm talking about companies that have their headquarters in California and support the major film studios and attractions across the world.

We are working with the railways to make sure there's sufficient capacity. We're also considering having a boat from central London or Greenwich which will all be part of the attraction.

We have the financial backing to take us all the way through that process.

We will make sure that this experience is for the whole family. It's going to be a very amazing and exciting thing for them.
It's thought that the company will present their plans to the government in November and are expected to win approval. Following on from that, it should open in 2022 and it'll cost £57 for a day ticket which sounds pretty reasonable to me. Literally can't wait to check this out.
For more of the same, check out this £20 million theme park that Bear Grylls is also opening in the UK. Not quite the same scale, but still.