Good news for everyone who's fretting about being cooped up indoors for the next three months as reports are emerging that a Coronavirus home testing kit is going to be released to the public within a matter of days.
Featured Image VIA 
The news comes courtesy of Public Health England, with the director of the national infection service Professor Sharon Peacock saying the following:
Several million tests have been purchased for use.

These are brand new products. We have to be clear they work as they are claimed to do.

Once they have been tested this week and the bulk of tests arrive, they will be distributed into the community.

It will be available in days rather than months and if there is a charge for them it will be minimal.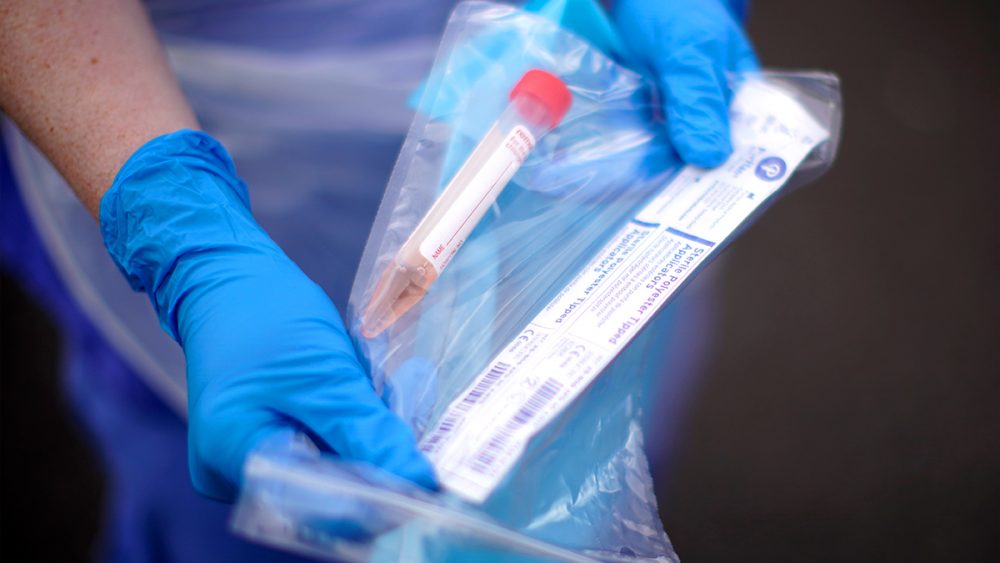 The tests are set to be tested themselves in Oxford this week before being made available to NHS workers and those who are self isolating with suspected symptoms. They will be distributed by Amazon and will also be available at local chemists. It's thought that there will be an initial 3.5 million available after health secretary Matt Hancock mentioned this in a briefing on Tuesday, with several million more ordered to follow on from that as well.
The test itself will look much like a pregnancy test with users pricking their finger and then placing this sample into the device for analysis. It's detecting the presence of an antibody called IMM that arises very early on in the infection and then another one called IGG that is increased with the body's response to the virus. The results of the test can be read by anyone, but some of them will have to be interpreted by healthcare professionals.
If these tests work and are able to be administered to the public, it's thought that anyone will be able to know if they had the virus and are therefore immune (it's thought at this point that once you've had COVID-19, you're immune from it and at the very least can't transmit it anymore) and no longer be forced to stay inside for the coming weeks. Of course, there's every likelihood that this might be abused by some idiots so I imagine there would have to be some kind of verification process put into place that might mean this isn't as simple as it sounds right now.
The way the government have handled this so far I don't really think this can be true to be honest, but it was reported in The Guardian so blame them not me if it doesn't happen. Think it's probably best not to get your hopes up.
For more of the same, check out the tubes in London yesterday. That Coronavirus is still getting spread around there.