After months of speculation, Zuffa LLC have accepted a bid worth a reported $4.2 billion to sell the UFC.
Featured Image VIA
Here's the guy who broke the news:
Am told a winning bid of 4.2 billion was accepted by Zuffa. Lead was WME- IMG/Dalian Wanda/Kraft Group/Tencent Holdings.

— Jeremy Botter (@jeremybotter) June 20, 2016
The sale is for the ENTIRE UFC and not just a percentage. According to those close to the deal, owners Lorenzo and Frank Fertitta will be leaving, while Dana White will be offered future shares to remain with the company and carry on running the operation for now.
While it's not yet clear who submitted the winning bid, the leading party was apparently a group comprised of the William Morris Endeavor-IMG, the Chinese conglomerate Dalian Wanda, the Kraft Group and Chinese investment company Tencent Holdings Limited.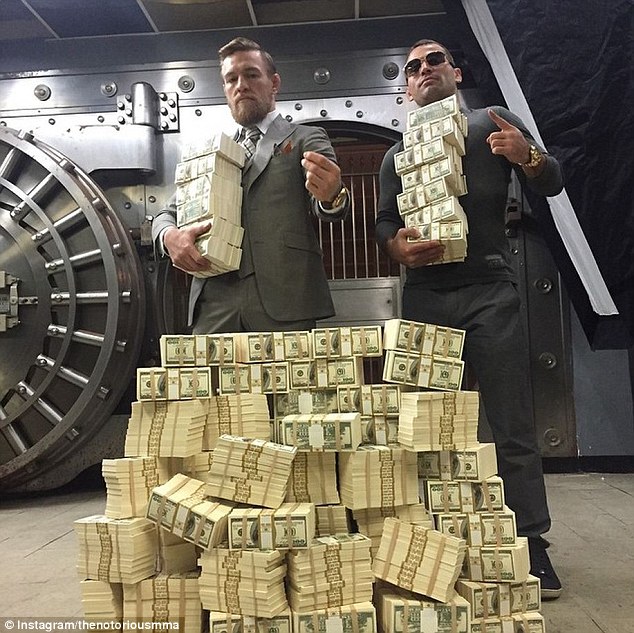 The biggest thing to remember is that the Fertitta brothers and Dana White bought the UFC in 2001 for $2 million (from the Semaphore Entertainment Group). I'm no mathematician but buying for $2 million and selling for $4.2 billion 15 years later makes for an absolutely insane return on your investment. All they had to do was build a few mega stars in Randy Couture, Brock Lesnar, Ronday Rousey, Conor McGregor etc and sell when the UFC is piping hot, which right now it is. They put on some big time shows over the years and now all that hard work has paid work. Great time to sell for the three of them.
It will be interesting to see how anything changes under the new ownership. Maybe we'll finally get that CM Punk Vs Green Power Ranger fight going.