Jon Jones is undoubtedly one of the greatest fighters to ever step into the Octagon, it's just a shame that he's let himself down so many times when he's not in there, with multiple drugs test failures and arrests over the course of his career – and it looks like he hasn't learned his lesson yet either.
Images VIA
Reports are coming in that Jones was arrested today in Albuquerque, N.M on multiple charges, including driving under the influence, negligent use of a firearm, possession of an open container and no proof of insurance. Even getting arrested for one of those is major idiot behaviour, but all four is some next level buffoonery.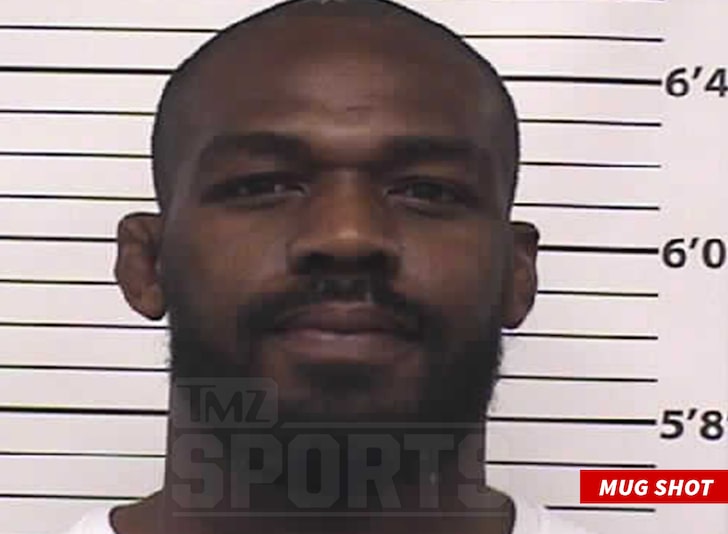 Police were alerted to shots being fired in Albuquerque at around 1am this morning and when they arrived at the scene, they found Jones inside a 2019 Jeep with the engine running and the car in park. He denied firing the weapon, but officers noted that he seemed pretty wasted – bloodshot eyes and reeking of booze and ordered him to take a field sobriety test.
He completely bombed this and then took a breathalyser test twice and blew over both times. Police then searched his vehicle and found a black handgun and a half empty bottle of tequila, leading them to arrest him and book him. Jones was immediately released and has a bond arraignment in place for April 9th – presuming the country isn't in lockdown by then.
Not really sure what he was up to there, but if he's driving around drinking tequila and firing a gun into the sky – which is kinda what this sounds like – then he probably isn't in a good place at the moment. Hopefully this serves as a wake up call to his team to get Jon sorted out before he hurts himself or anyone else.
For more of the same, check out when he got into a casino brawl with Daniel Cormier. That was pretty funny.