Even casual boxing fans have been extremely disappointed this week after it looked like the much anticipated Anthony Joshua and Tyson Fury fight would finally be happening this summer, only for Deontay Wilder to jump in and demand that he fought Fury first as per the rematch clause in his contract.
Featured Image VIA
Rumours were flying around that Wilder was asking for £20 million to step aside, but Fury has now revealed that he never even considered paying him the money out of principle. Here's what he had to say to The Athletic: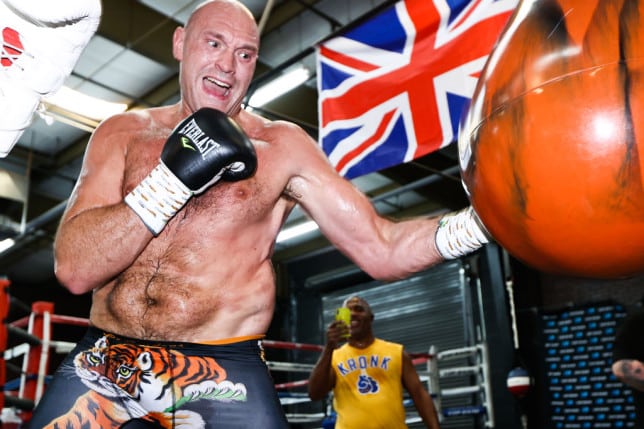 The guy is a sucker I wouldn't give him £20,000 I pay in ass whoopings that's what I'll give him.

I'm not interested in giving anyone any money, they've got to earn it like I did the hard way by fighting the best of the best. Until then they are getting ass whoopings from me. No step-aside money.

I wouldn't give him one million dollars to step-aside, I wouldn't give him a hundred grand, I'd rather give him these big fists in the face. Beware sucker, I'm going to give you a good hiding this time.
Oooh fighting talk. Standard boxing though really isn't it?
Whilst I respect Fury's principles here, I don't think anyone would have held it against him if AJ and he had just clubbed together to pay Wilder off. They're both set to earn at least £75 million each or something ridiculous for the fight when it eventually happens, so it's not as if it would have even cost them that much in the grand scheme of things. Now we're probably gonna have to wait until the end of the year/early next year. Bastards.
For more of the same, check out when Tyson Fury said that licking pussy would help him defeat Deontay Wilder. That was pretty silly.