Greggs is probably the best British institution when it comes to cheap and cheerful hot food and it's not actually that surprising to me that a couple idiots have made it their mission to try and visit every single Greggs in the country and rate and review them.
Featured Image VIA 
The thing is that Tom and Milo probably didn't really think about it when they devised their plan – there are somewhere between 2000 and 2500 Greggs in the country and so even if they went to one every single day it would still take them over seven years to complete their task. Instead they've decided to start an Instagram account and review them whenever they can and they hopefully want to get some other people involved to try and create the definitive listing of Greggs all over the country.
Unfortunately at the time of writing they've only got 30 review but hopefully they'll get some more done soon. Here's what Tom had to say about the project: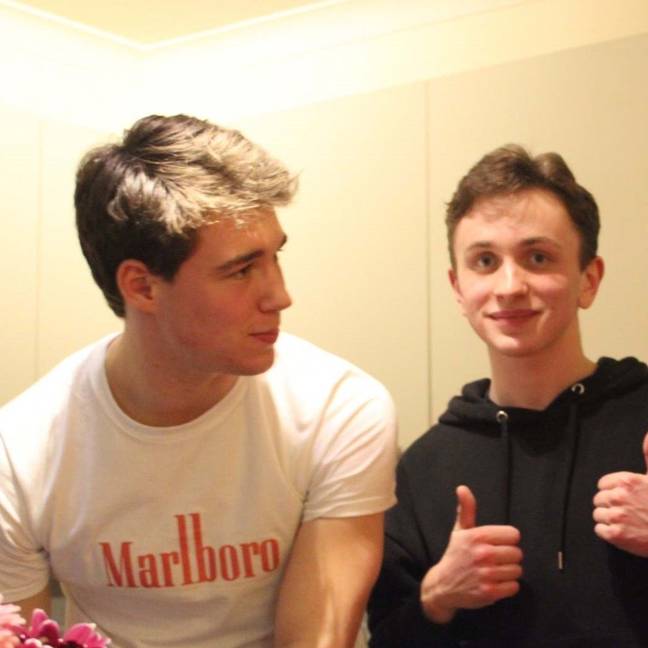 Greggs has always been one of those sacred, defining institutions of Britain for us.

We came up with an idea to visit all the Greggs in the UK last summer before quickly calculating the logistics and realising to complete the 'pilgrimage' within a year would require us to visit a total of five Greggs every day, for 365 days, and therefore eating about £2,000 worth of Sausage Rolls.

We decided therefore to make it an ongoing project where we visit Greggs around the country and post long eccentric reviews describing the experience, attracting currently around 1,000 followers on Instagram.

We've currently made reviews of 30 different Greggs, with many ready to be published in the pipeline.

[Completing the pilgrimage] could take up to an entire lifetime of holy expeditions and excursions.

We are looking to expand and recruit new members hopefully soon, however we want to ensure the quality of the reviews is unbiased and reliable as possible.

The best item has to be the all-time standard, magnum opus of Greggs: their sausage roll!
Incorrect – I think that the best item on the menu now is the vegan sausage roll but I can appreciate the classics sure. Good luck to these guys on their quest, although I think it would be way cooler if they did dedicate their whole entire lives going to every Greggs in the country rather than softing out and getting other people in to help them. Losers.
For more Greggs, check out this pizza made out of Greggs pasties. What?