It's only been around six months since the heartwarming story of a guy who rode his jet ski for four hours from Scotland so that he could see his girlfriend on the Isle Of Man during the second lockdown, but now it turns out that people are using jet skis for much more nefarious activities.
Featured Image VIA
We're over in the North Sea near Hull for this one, where 36 year old Steven Brogan and 34 year old Anthony Reilly were picked up in the middle of the water on a jet ski after that had run out of gas. They had approached a survey vessel and asked if they had any fuel – a request that was refused – and were then forced to wait for Lowestoft RNLI lifeboat and the HM Coastguard helicopter to pick them up as they were both suffering from hypothermia and exhaustion. Ouch.
At first they claimed that they were fishing and had run into difficulty, but then a backpack with two kilograms of cocaine was discovered in their vehicle. As if that wasn't enough to finger them, a van that belonged to Brogan was then located containing maps of the North Sea, a pick-up point in the Netherlands, tide timetables, a mobile phone and diving equipment. Whoops – you can't exactly call that evidence circumstantial can you?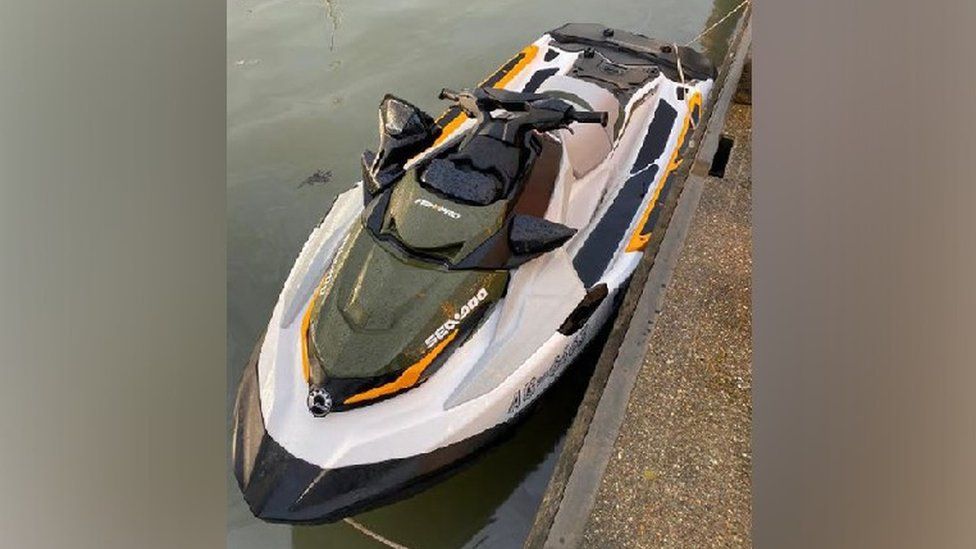 The pair both plead guilty to importing class A drugs and both of them were jailed for seven years. That's gotta be a major bummer after you were thinking you were just going to make some quick cash by riding your jet ski across the North Sea to pick up some drugs, then you almost died during the pickup and got  jailed afterwards. Pretty much the worst case scenario for the guys there.
Not really sure why they didn't just throw the drugs away when they saw they were getting picked up by the lifeguards, but I guess it might have been even worse for them to screw up the delivery for their kingpins or whatever. Hopefully that wasn't their first time and they had at least made some money doing it in the past.
For more of the same, check out this guy riding a jet ski through New Jersey during Hurricane Sandy. Legendary.