'South Park' is one of the most loved television series of recent memory as it perfectly captures the ridiculous nature of modern life through its insatiable satire.
Featured Image VIA
There was some debate over what would occur in this season as they seemingly focused on Trump for much of last series, but ultimately decided that he became too hard a character to make fun of as he did such a good job of it himself. Trey Parker has therefore revealed that the show is taking a back to basics approach this year:
That was part of the bummer for us about [last] season was we didn't want to make it a big Trump thing, and we kept thinking it was gonna go away and we didn't want to get caught up in just being a political show.

This season I want to get back to Cartman dressing up like a robot and [screwing] with Butters, because to me that's the bread and butter of "South Park": kids being kids and being ridiculous and outrageous but not "did you see what Trump did last night?" Because I don't give a … anymore.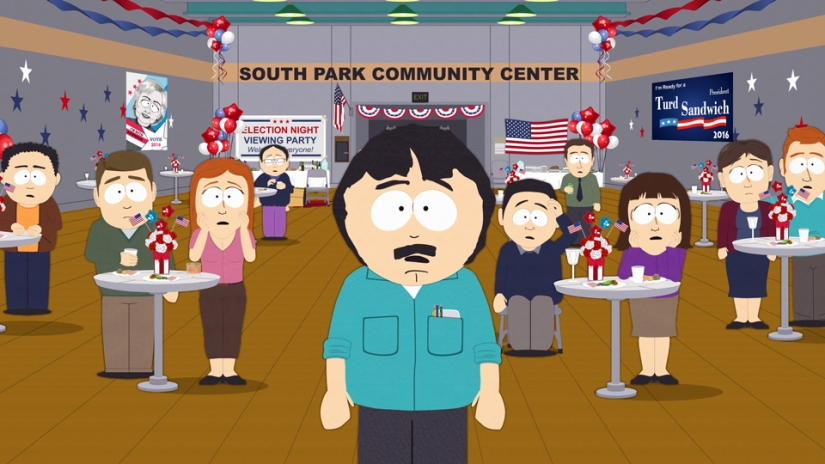 Pretty sure that's going to be as good, if not better than recent episodes as the guys are hilarious whatever they put their mind to. I've gotta admit I like the episodes that tackle some of the dumb things going on in reality more than the screwball episodes. However, 'South Park' is consistently good so I'm sure it will still be a banger of a series.
Season 21 is premiering on Comedy Central on Wednesday 13th September at 10pm. I imagine you'll be able to stream it in the usual places after that and it'll be shown officially over here before too long as well.
For more 'South Park', check out this behind the scenes look at the voice acting process for the show. Looks absolutely jokes.