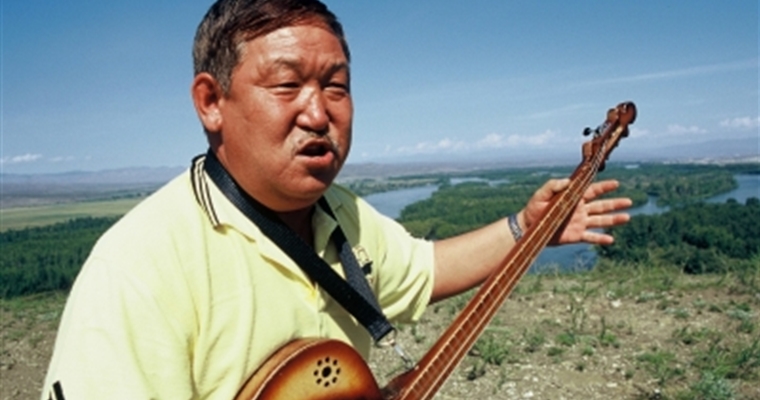 One of the best things about humans is that we lived separate lives in separate corners of the world for hundreds of thousands of years. Changing, fighting, worshiping and singing, all in our own special little ways, developing in to odder and odder habits as the years waltzed on. It's only been in the last couple of hundred years that people in developed nations have been able to sneak a peak at how other peeps have got on with their lives over the aeons. Throat singing is one of these special little curve balls that culture has belched into the ether.
They are bang in to throat singing in Mongolia, Siberia and a few other desolate, cold places. Apparently it's a kind of basic mimicry of the sounds of nature and is as much about the natural setting they are sitting in, as the sound it makes. They'll tramp for miles to find the most fitting vista to have as the backdrop for the weird noises gushing from their tonsils. Get your ear tubes wrapped round this awesome rascal of a rocker:
[yframe url='http://www.youtube.com/watch?v=DY1pcEtHI_w']
They sort of make a rumbling at the back of their throat and do a whistly little flurry over the top, making a sort of beef lasagne of sound. There's a few styles, I don't know what the terms mean but get a load of the words used to describe them: borbangnadyr, chylandyk, dumchuktaar, ezengileer and kanzyp….. I know you are but what am I?
Anyway, I also rocked up at the URL of this little beauty below and had to share it with you. These guys are southern Siberian (I think), just a hop skip and jump from Mongolia, and are literally chilling out next to a river. Just wait until the little fella on the left kicks in. Priceless:
[yframe url='http://www.youtube.com/watch?v=VTCJ5hedcVA']
His fingers must be freezing. I wonder what they would make of Morris Dancers?