I never claimed to know everything, but I thought I would have known that Madonna dated Tupac briefly back in 1993 because that's big news. Had literally no idea though.
Featured Image VIA
Anyway, the story goes that Tupac was worried about what the perception of him dating an older white woman would do to his career and so whilst he was in jail he wrote Madonna a letter breaking things off with her. What a total badass, just kicking a woman like Madonna to the kerb no worries.
The letter reads as follows (not sure why some sections have been redacted):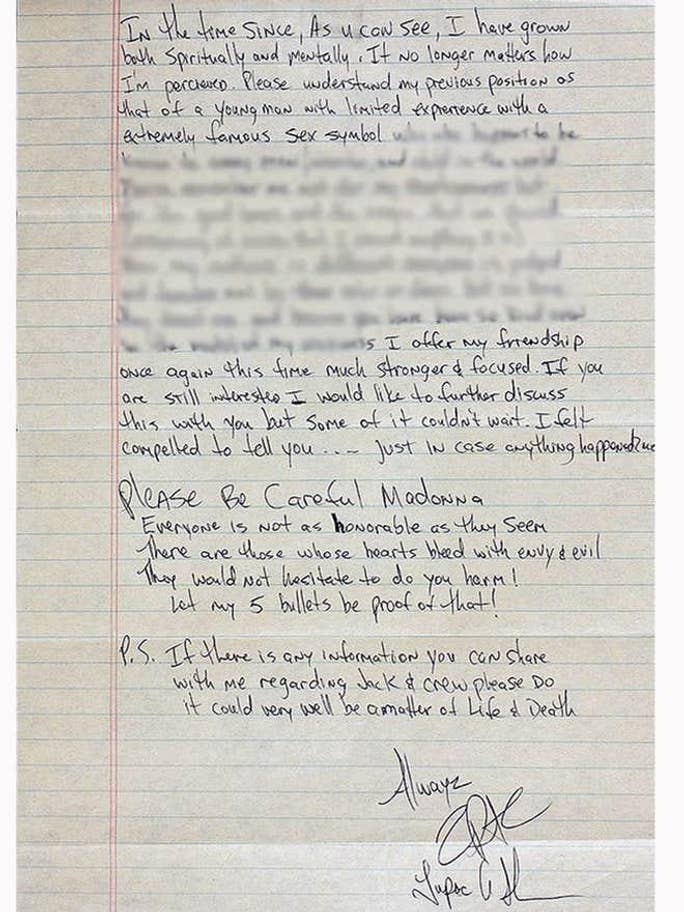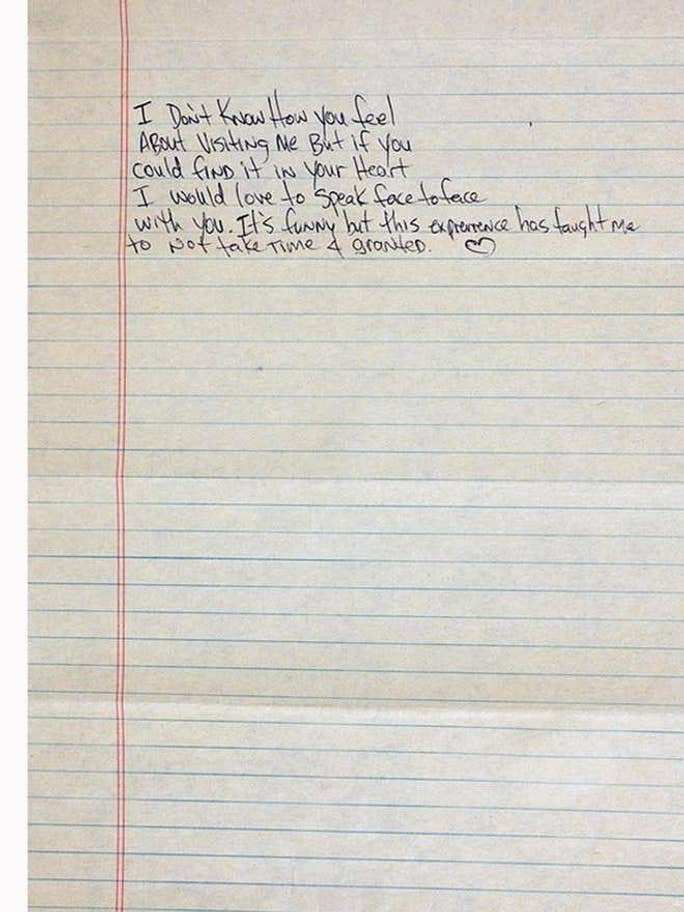 Images VIA
For you to be seen with a black man wouldn't in any way jeopardise your career, if anything it would make you seem that much more open and exciting.

But for me at least in my previous perception I felt due to my 'image' I would be letting down half of the people who made me what I thought I was.

I've waited a long time to finally write this.

Mainly because I was struggling to find all the answers so that I wouldn't leave any unanswered questions.

First and foremost I must apologise to you because, like you said, I haven't been the kind of friend I know I am capable of being.

In the time since, as you can see, I have grown both spiritually and mentally.

It no longer matters how I'm perceived. Please understand my previous position as that of a young man with limited experience with an extremely famous sex symbol.

Everyone is not as honourable as they seem. There are those whose hearts bleed with envy and evil. They would not hesitate to do you harm! Let my five bullets be proof of that.
Emo stuff. The letter is set to be auctioned on July 17th and is expected to fetch around $300,000. Damn.
Madonna herself tried to halt the auction back in 2017, claiming that the letter had been stolen from her and that she had a right to her own privacy, but her objections went unheard and it's going down next week. Guess she has a point, but apparently she wasn't even aware that it had been stolen until she saw the listing so maybe she should take better care of her prized possessions. Just saying.
For more of the same, check out this photo that apparently proves he's still alive. Hmmmm.