If Tupac was alive, I'm pretty sure the one place you would NOT find him is TikTok, but that hasn't stopped a bunch of people pumping out new conspiracy theories about the rapper after a 'lookalike' showed up on the platform.
This is Tupac, apparently – if he aged in reverse/was 25 years younger:
Does this lad get told sometimes that he looks like Tupac? I don't doubt it, but come on! Pac would be 50 years old this year and there's still people out there hanging on to the idea that he's secretly recording material and plotting a comeback.
I guess it doesn't really help that filmmaker Rick Boss, director of the documentary 2Pac: The Great Escape from UMC, claims Tupac is hiding out in New Mexico.
Let's just say Mr. Shakur — the family is aware of the movie, and they're okay with the title, so that should tell you more or less what's going on.
Back in 2017, Suge Knight (who was with Tupac on the night he was shot) suggested to Ice-T in a TV interview that 2Pac was still alive and living the good life:
With Pac, you never know.
Suge Knight's son Jacob has even claimed Pac is living in Malaysia and working on a new album.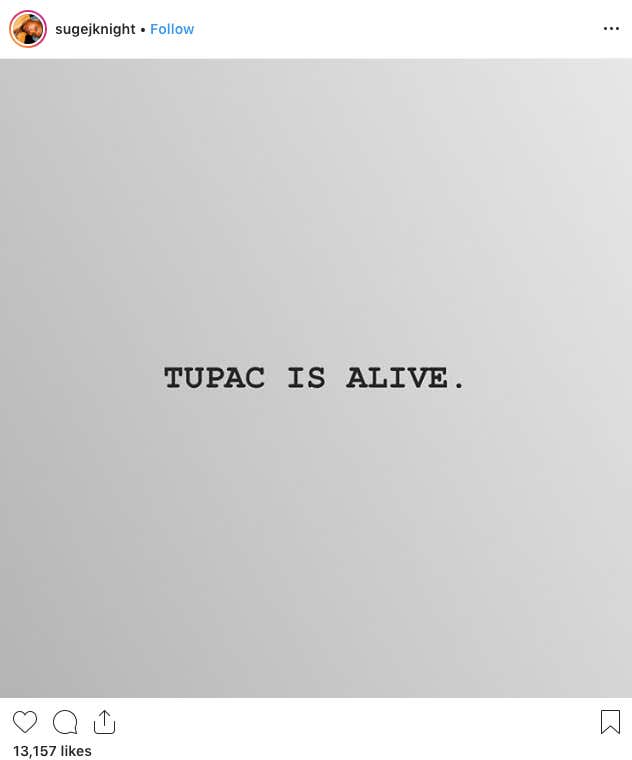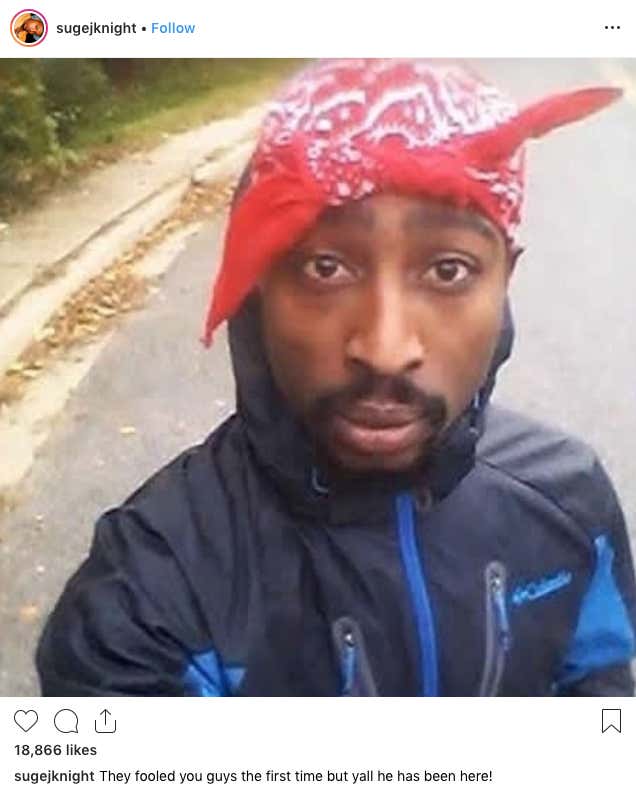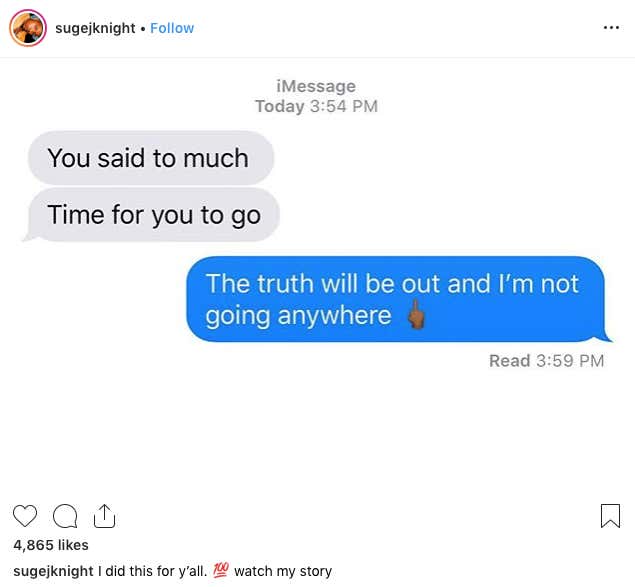 There's also tons of unreleased Pac material still being worked on even though there's already been a ton come out since his death in 1996. Not to mention the "evidence" that he named his last album Makaveli: the 7 Day Theory; interesting because Niccolò Machiavelli wrote in The Prince about faking death to fool your enemies.
Another weird tidbit on that album; a guy named 'Simon' was listed as executive producer. Yeah, Simon – the first apostle to see Jesus rise from the grave. Tupac (who was shot in Las Vegas on September 7, 1996 and died on September 13) took seven days to die, and if you listen to "Hail Mary" closely at the 3-second mark, you can hear someone whisper: "You think I'm dead?" followed by "Wait seven years!"
Genius marketing or is Tupac still plotting a comeback 25 years after his death? Who knows, we might even see him pop up on the Masked Singer at this point. Wouldn't even be that shocking considering the world we've been living in of late.
To meet the white guy named Tupac Shakur who was arrested for attacking police in Tennessee, click HERE. Amazing.