I first spotted Tuggawar's "The Surf" on that there music television, and instantly I was curious about this guy. Advertising himself as 'a young, dancehall artist from hackney london,whose story is so compelling, it would even get a Hollywood scriptwriter's pulse racing' (sic), Tuggawar actually looks like a pretty beat-up guy with some deep rings around his eyes.
Check out "The Surf" which was released in 2008:
[yframe url='http://www.youtube.com/watch?v=qA2WXWesvSI']
Apparently he spent some time in Jamaica learning his trade and was 'jailed for weed' with Jah Cure and Zebra (who presumably is also in the hip hop business, rather than being a cancelled character on 1990s children's television nightmare "Rainbow"). Since then, he has rocketed to fame (…) and holds the status as 'one of Britain's most controversial rappers', even with his own faintly amusingly-named label, "Tug Movements".
☛ Read Next: Top 10 Forgotten Figureheads of 'Grime'
Don't get me wrong, my knowledge of dancehall is anything but extensive, but it took me some time to figure out whether this guy was serious.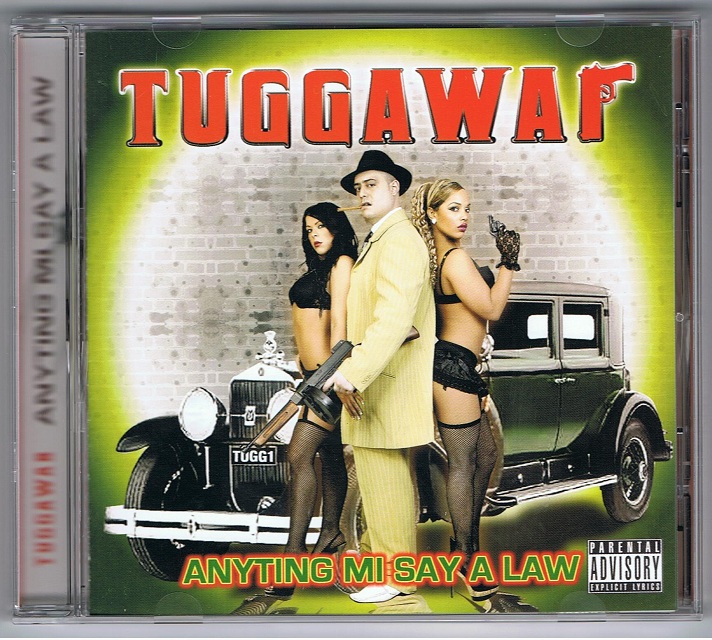 His tracks move from actually-pretty-good takes on classic riffs ("The Surf") to bizarrely excessive listings of districts of London ("London Anthem") and of course, there is a fair amount of discussion about violence and sex.
[yframe url='https://www.youtube.com/watch?v=9n3dVXcHCaw']
Seemingly entirely self-promoted, Tuggawar's Twitter feed is a stream of offers for dubplates and, formerly, contained several rants about not contacting him unless you had money, and a few notifications that he was enjoying tea and marijuana at his mother's house.
I don't see much from him these days, but a quick check reveals that he has recently released a single in collaboration with entrepreneurial porn star Nikki Benz (don't pretend you don't, because you do), although one wonders whether she contributed anything beyond her photograph on the cover. A couple of years ago he teamed up with fellow East-Londoner Poshbwoy for "Make You Mine", produced, as the intro tells us, by Darren Martyn.
Tuggawar seems equal parts tragic, hilarious and enigmatic, and although in a way, he's terrible, I can't help but hope that in some way he is successful.
[yframe url='http://www.youtube.com/watch?v=QLwZQYq9Hog']
[yframe url='http://www.youtube.com/watch?v=7GtoycDAbpk']
☛ Check This Out Next: Lethal Bizzle's Just Released A Video Dissing Dappy's Mum And Dead Dad