Last year a leaked photo shared on an Anonymous member's twitter account alleging to show former U.S. President Bill Clinton butt naked with a prostitute.
Featured Image VIA
Of course this picture was retweeted a load of times, with many thinking it confirmed Clinton was still at it behind Hillary's back. The internet went wild and it was thought to be a real photo obtained via hacking.
However, nearly a year later it has emerged that the photo not only was a fake, but was part of an art project by Alison Jackson, who made a whole book out of creating realistic-looking scenes with celebrities including the Queen and Donald Trump (we all remember the Trump one, right?):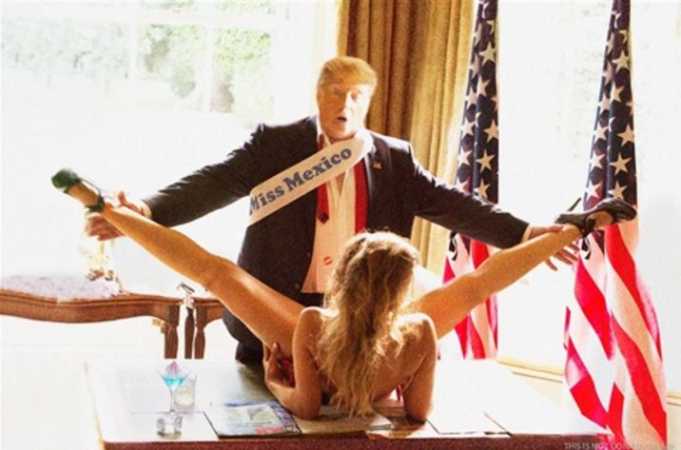 So yeah, it was obviously a fake – I think we all knew that from the beginning anyway, but it's good to have it confirmed. Both he and the mystery woman are actors, and although the Clintons would probably rather a fake picture of alleged infidelity wasn't doing the rounds, it's not any more of a scandal than that.
For the leaked email that claims Bill Clinton is 'still dicking bimbos', click HERE.