Christian Willoughby was arrested and banged up overnight in Grimsby Police Station, Lincolnshire, for an undisclosed 'misdemeanour'.
Featured Image VIA
The morning after his release he baffled everyone by posting a Trip Advisor-style review of his overnight stay, along with pictures of his cell and breakfast.
He described his cell as 'secure and safe' with 'quadruple glazing and a security door'. He also commented on the convenience of his 'own on-suite and butler'. Check out the full review for yourself: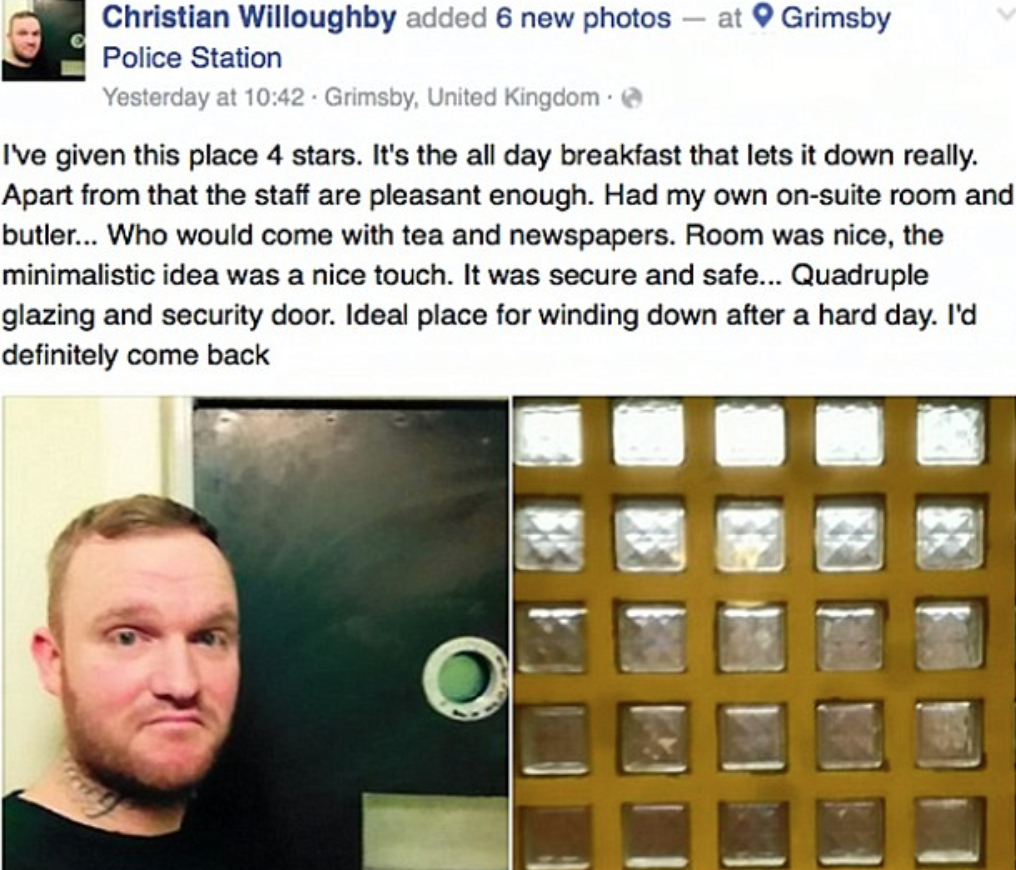 Willoughby is thought to have several convictions from when he was younger, so this isn't his first stay in a prison cell and it might not be his last after this stunt. Humberside are aware of his review and they aren't too pleased. They're treating the incident as a security breach and have launched an investigation. Chief Inspector James Glansfield said in a state:
Images VIA
The force are aware of pictures apparently of the Grimsby Custody Suite on social media.

These appear to have be taken by a prisoner while in custody on Wednesday 9 March.

We take any such breach of security and detainee safety extremely seriously and will be carrying out a review of our detainee management to identify any lessons learned and prevent further reoccurrences in the future.

The forces Professional Standards Branch are investigating the circumstances of the incident.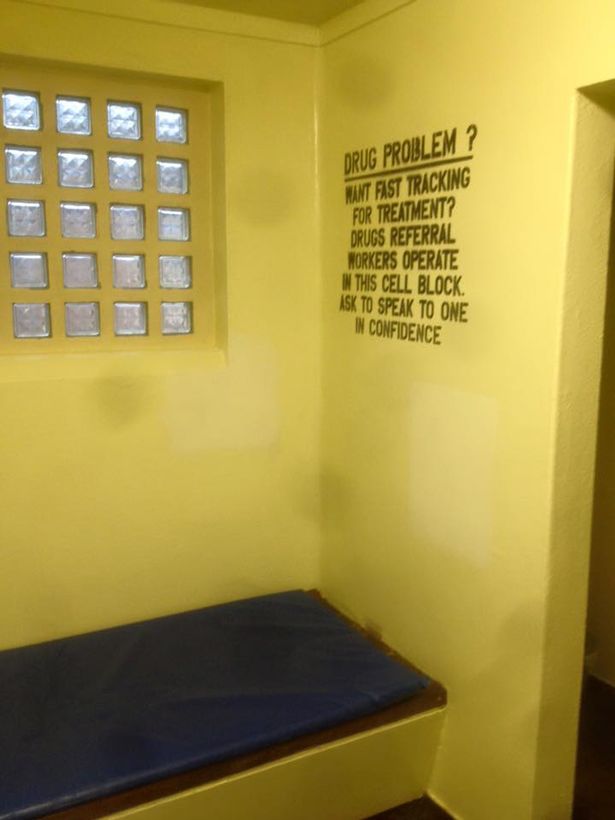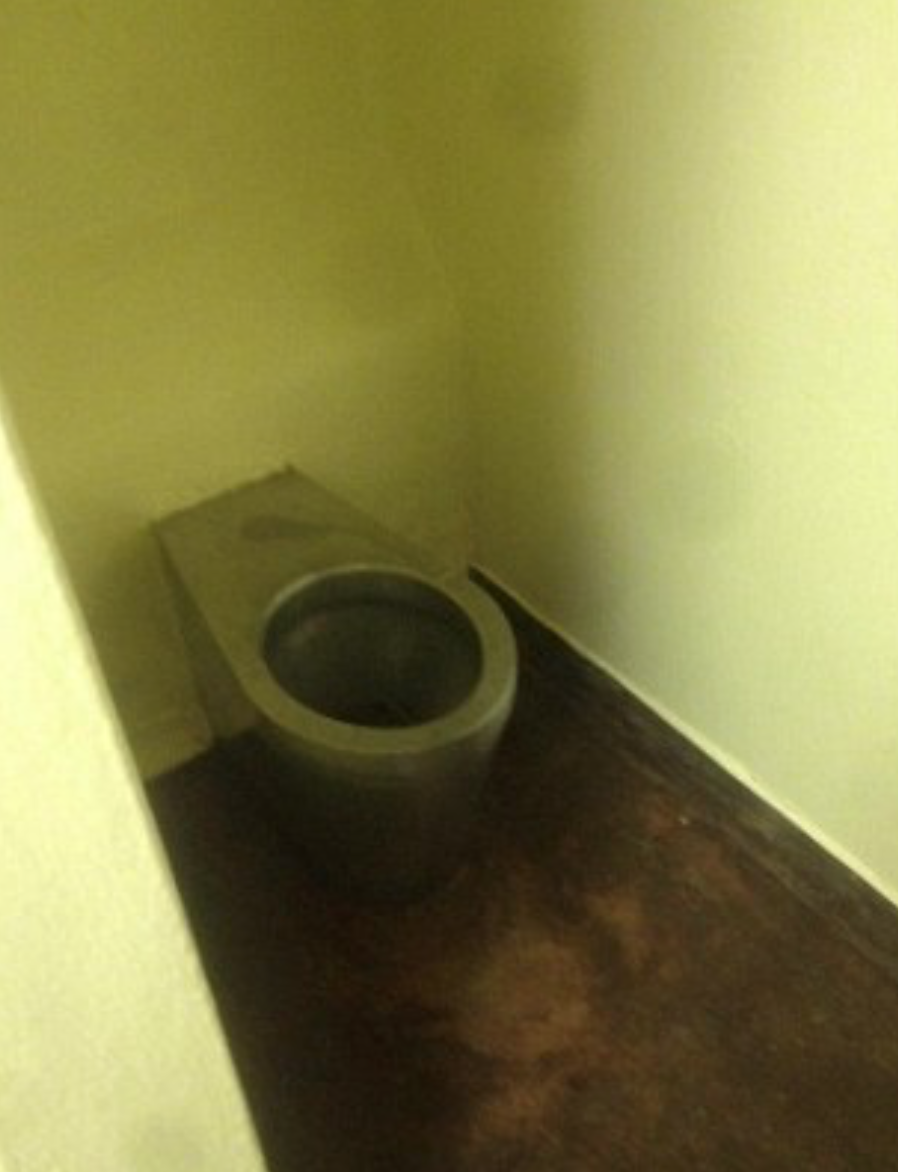 When asked by his Facebook friends how he managed to take pictures inside of the cell, Willoughby explained that he'd snuck an iPad in with him, but didn't elaborate as to how he pulled this off. I really hope for his sake that it wasn't through the old classic prison trick of sticking it where the sun doesn't shine. IPad's really aren't designed to fit in compact spaces like that.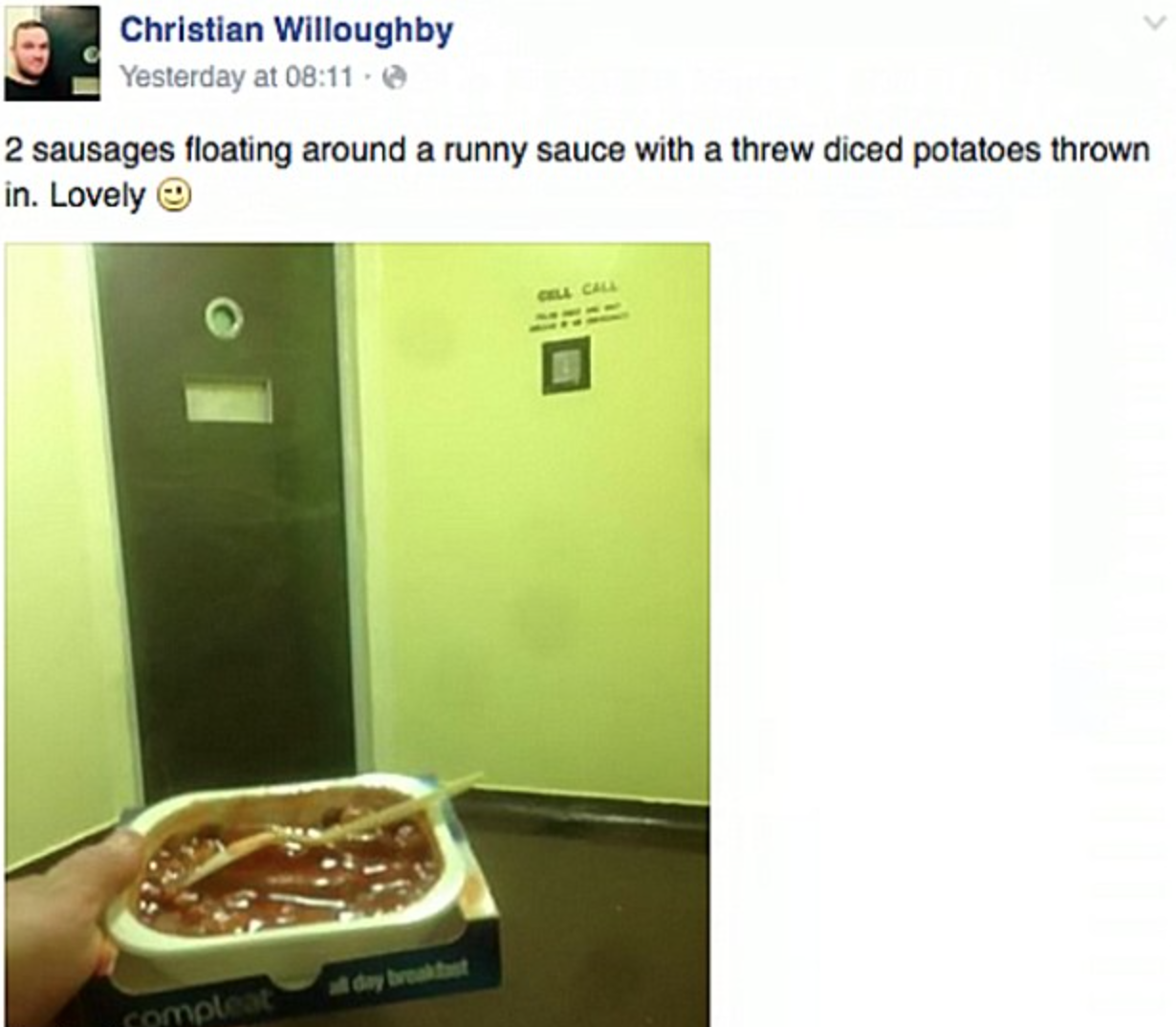 In Grimsby Police Station's defence, that cell still looks better than some of the places you see on AirBnB. Unbelievable balls from Christian here though, either that or he's thicker than the idiot that let him slip an iPad into a prison cell.
In all seriousness, I'm pretty sure the police are getting more incompetent by the second. First they let this guy smuggle in what is basically the biggest and most obvious camera he could lay his hands on and then they mistake a Deliveroo bag for a bomb. Cretins.