Travis Scott might act like he had no idea how bad things were at this year's Astroworld event, but one look through his Instagram history suggests otherwise. The guy knows exactly how his fans get down and what's more, congratulates them for blacking out, getting hurt, and putting themselves in danger. Here are some examples…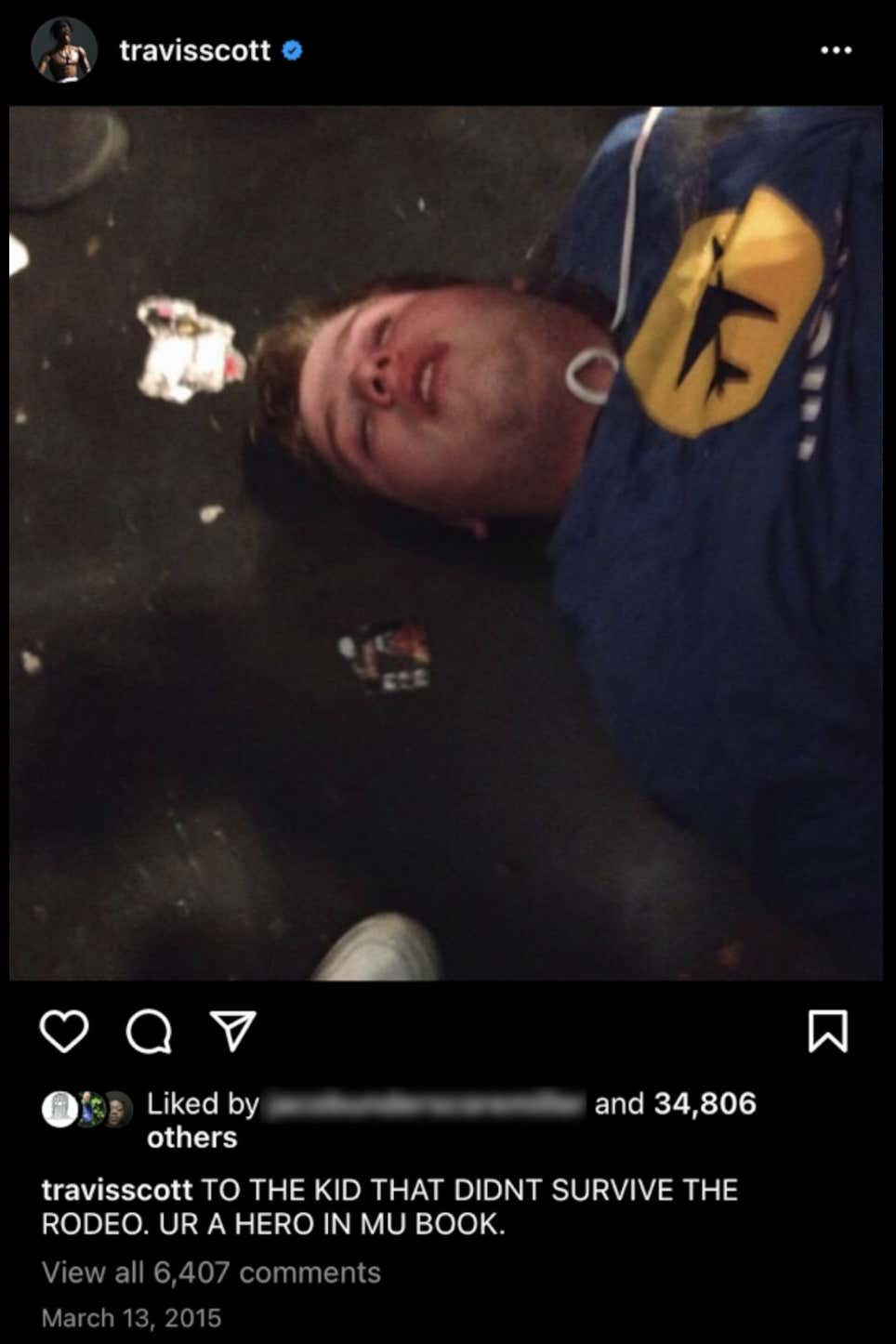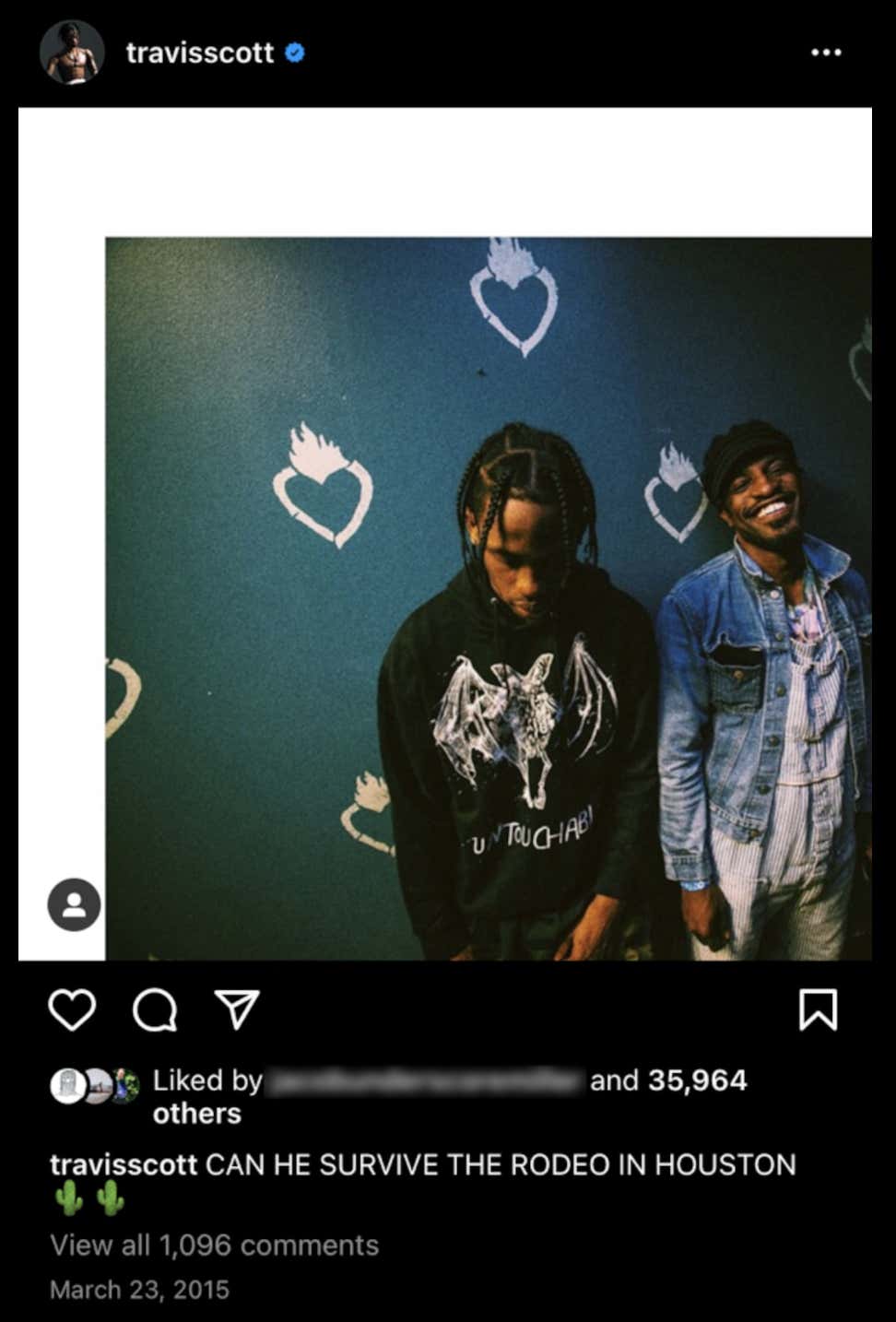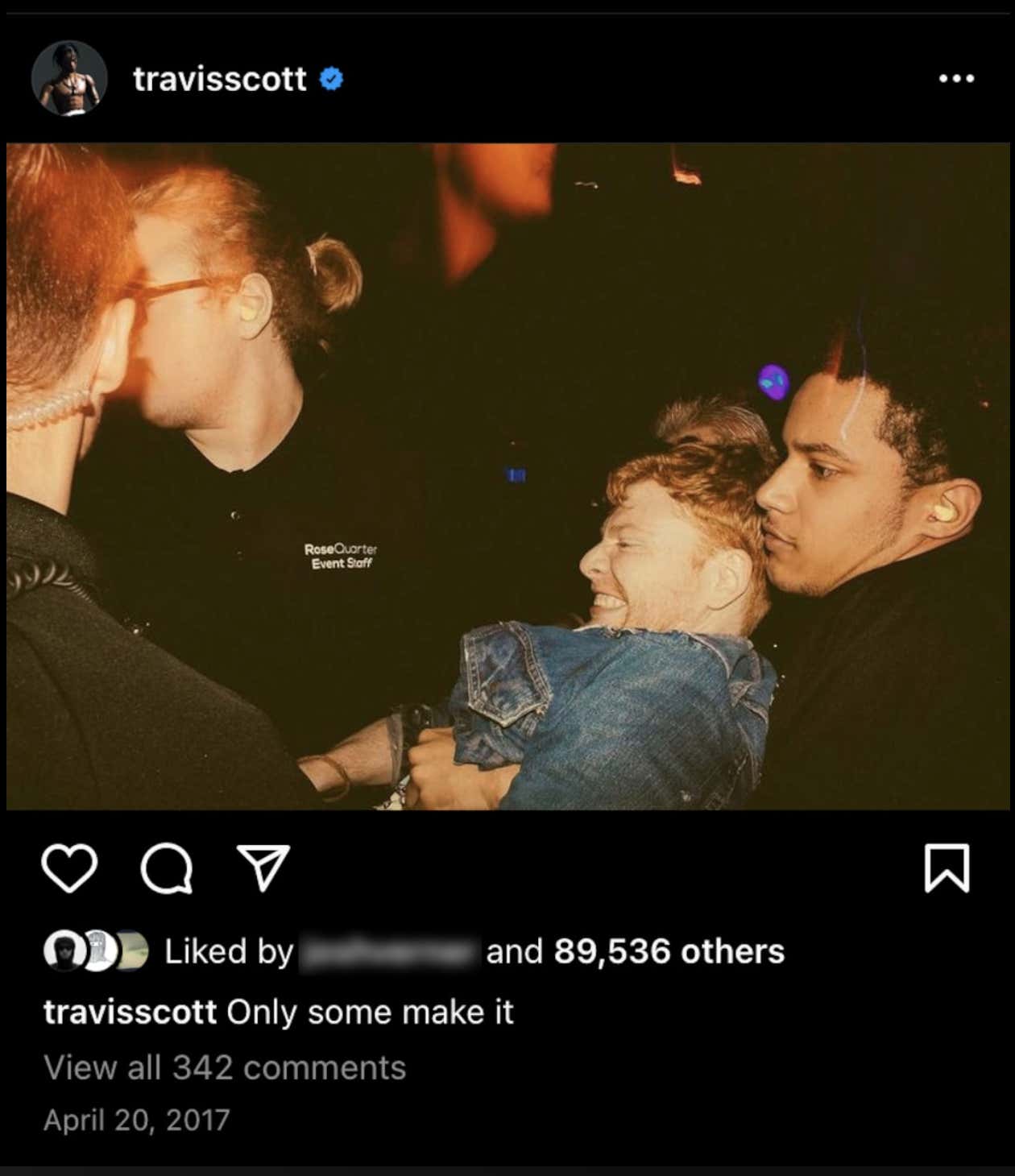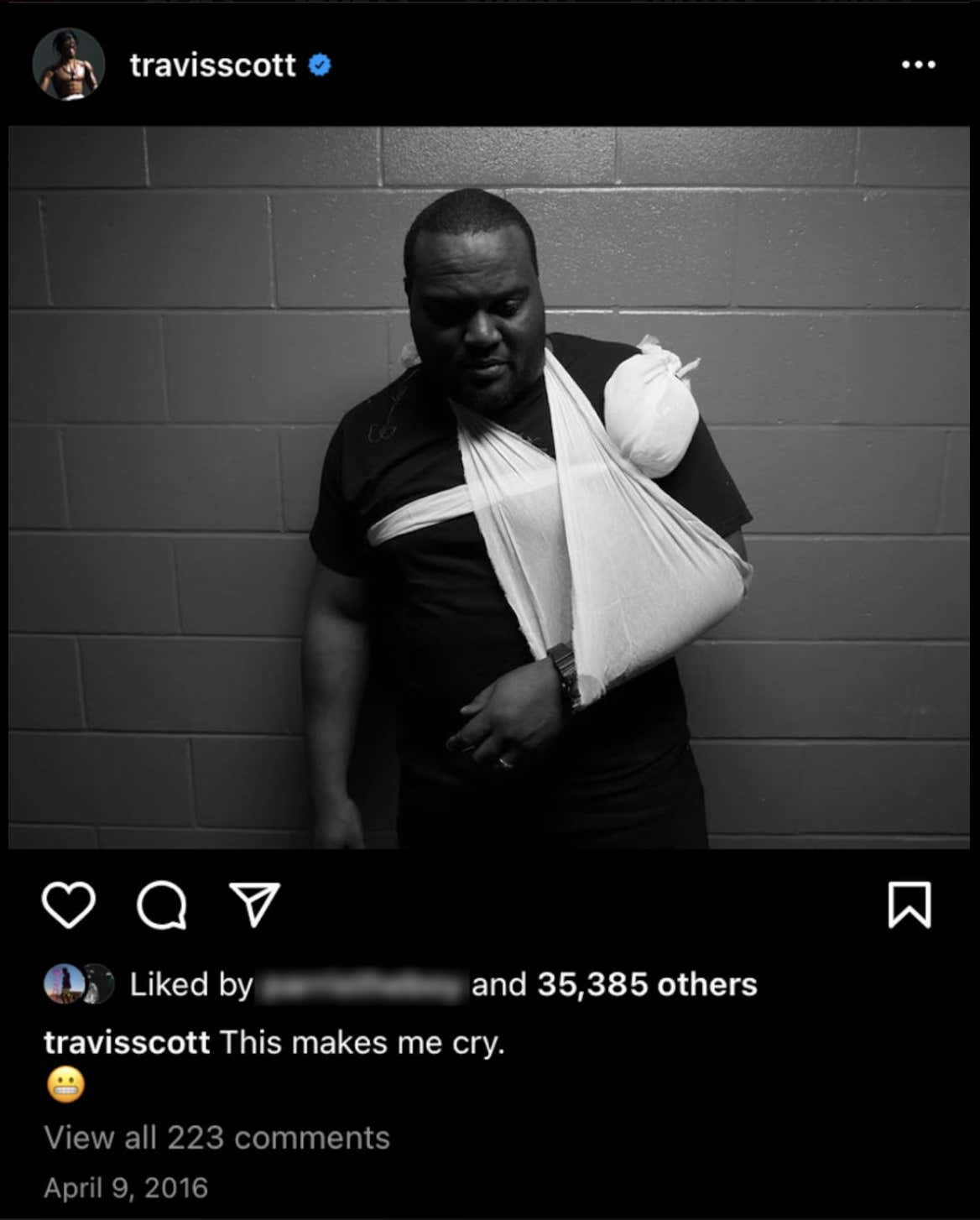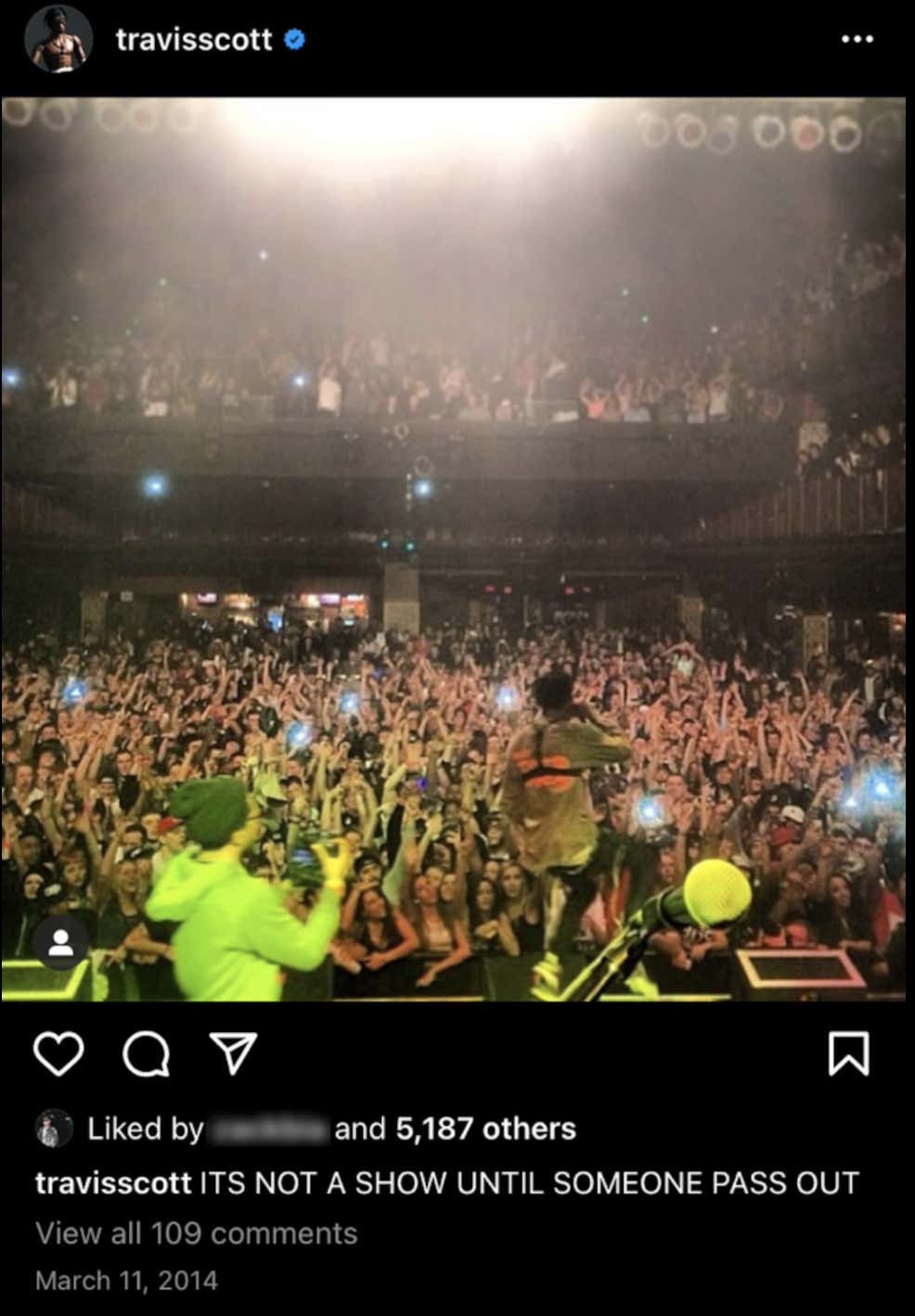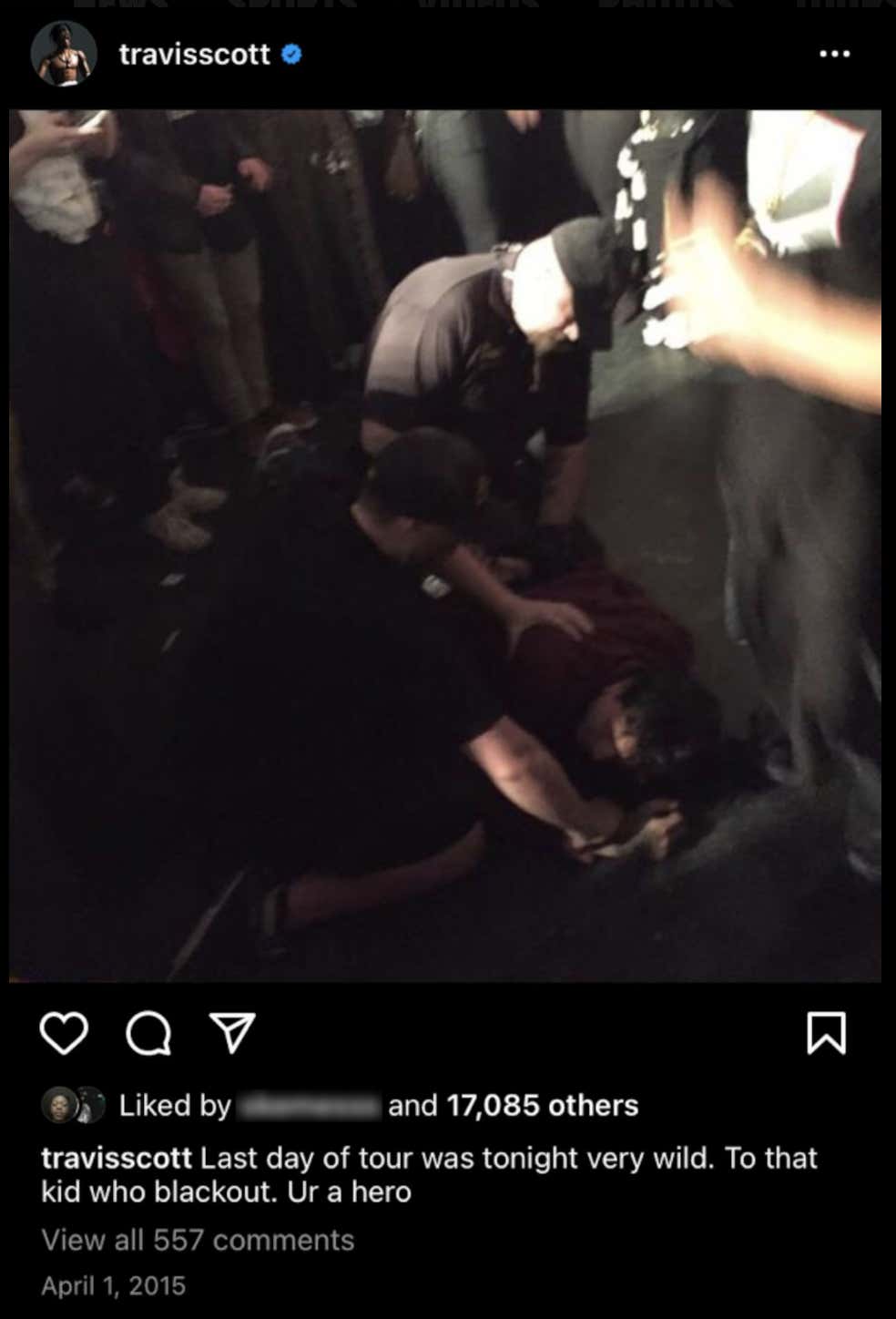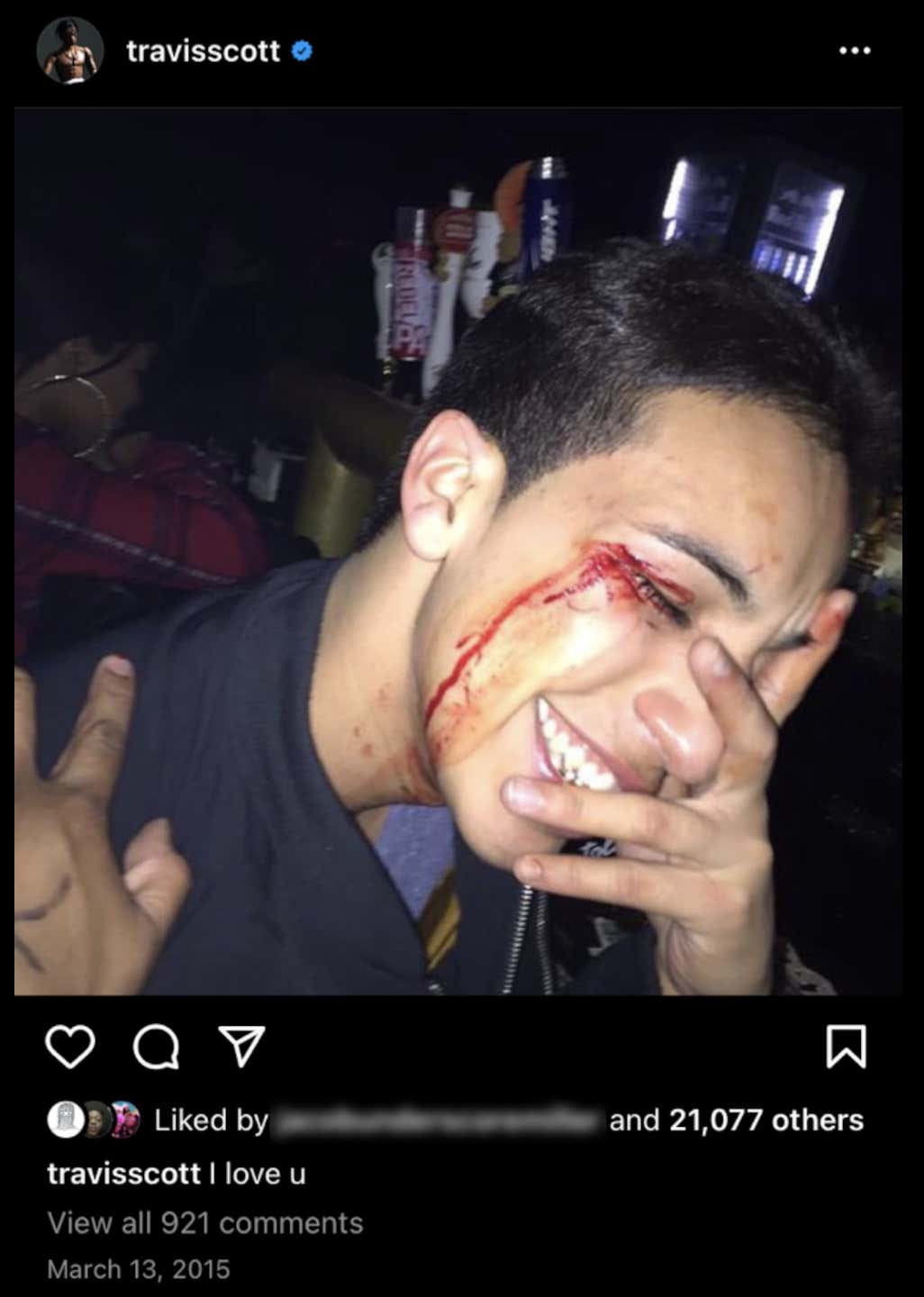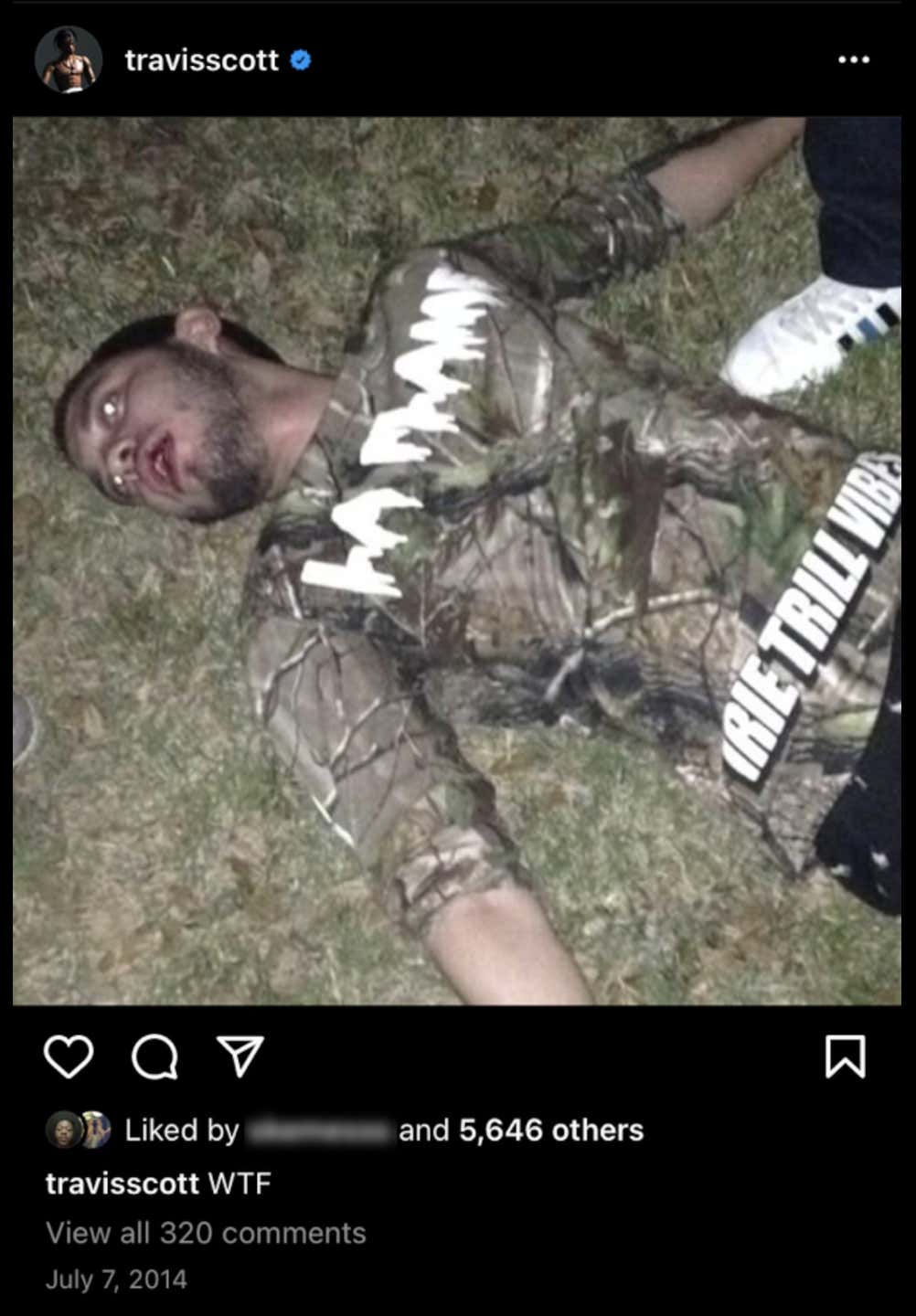 Obviously, these are NOT from last Friday's Astroworld tragedy but rather from various Travis Scott gigs over the years. You would think someone on his PR team would have had the sense to go through his IG account and delete all these, but apparently not. You can bet the multiple lawyers currently filing lawsuits against Travis Scott will be using these images and more as evidence that Scott actively encouraged and incited the sort of behaviour that led to so many deaths and injures last weekend.
To be fair his behaviour at the event itself is probably bad enough, and there are hundreds and hundreds of eyewitness accounts and videos out there already…
tw// dead body

travis is really singing meanwhile looking at a dead body? WHAT TF pic.twitter.com/saQ7UWx1zt

— linda (@selankasgomez) November 6, 2021
Most recently (and it really sucks having to write this), 22-year-old Bharti Shahani has been declared braindead and is currently still on a ventilator in hospital, while 9-YEAR-OLD Ezra Blount is in a medically-induced coma after getting caught up in the stampede. What the hell is a 9-year-old doing at a Travis Scott concert?
Please lift this sweet boy in prayer. 9YO Ezra Blount was on his dads shoulders at #AstroWorld as he tried to protect him from crowd surge. His dad was overcome by pressure, Ezra fell and was trampled. His family says all organs are damaged, brain swelling- praying for a miracle pic.twitter.com/zEO74XqK61

— Stefania Okolie (@StefaniaOnABC13) November 8, 2021
Thoughts & prayers for Ezra, Bharti, and every other Astroworld victim dealing with the events of that night. Musicians and event organisers around the world need to do whatever possible to ensure this sort of thing doesn't even come close to happening again.
For more insane stories from Astroworld, click HERE.