Coming from someone who previously lived in China, I know first hand the struggle of trying to speak the language when you've only got the basics down.
Images VIA 
Other than wrong food orders and directions, I didn't get myself into too many silly situations – the same can't be said for poor old Leigh Simmons, 27, from Wales.
Leigh, who works as a teacher in China, decided one day that his dog, Seren, needed a haircut. Rather than taking a phrase book with him, he decided to mime it to the doggy hairdresser. He said: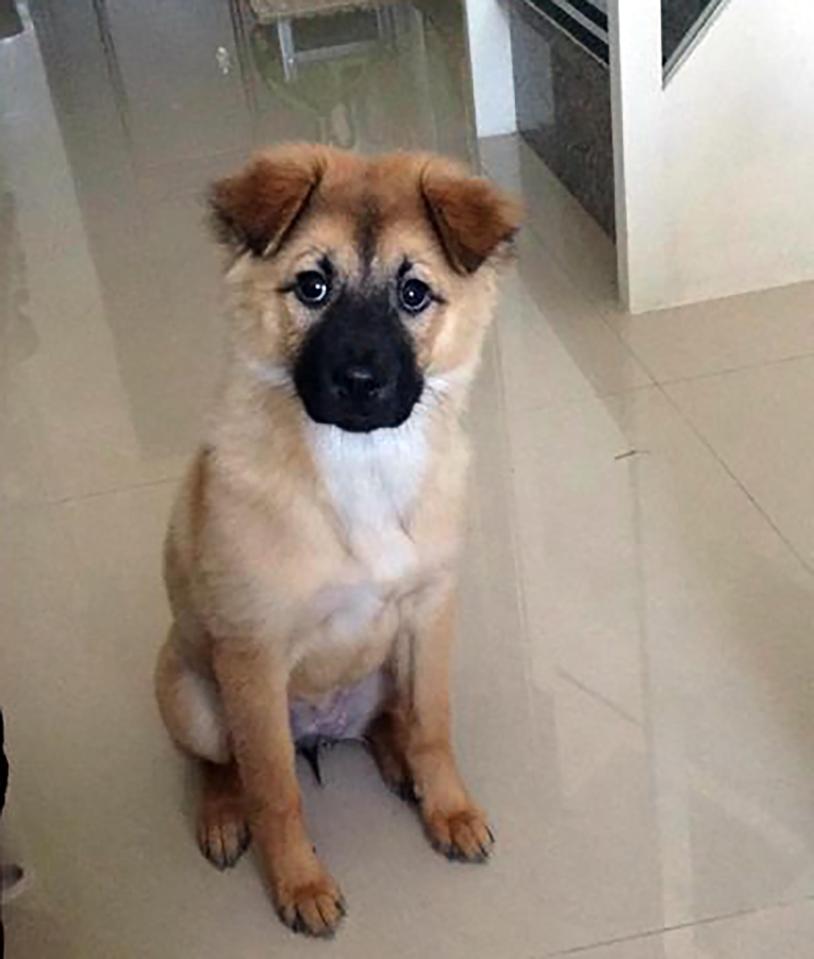 The woman spoke no English and I speak very, very little Chinese. I ended up miming shaving the dog and I made a 'bzzz' sound.
The woman told him to come back at four, which he did. And this is what he returned to: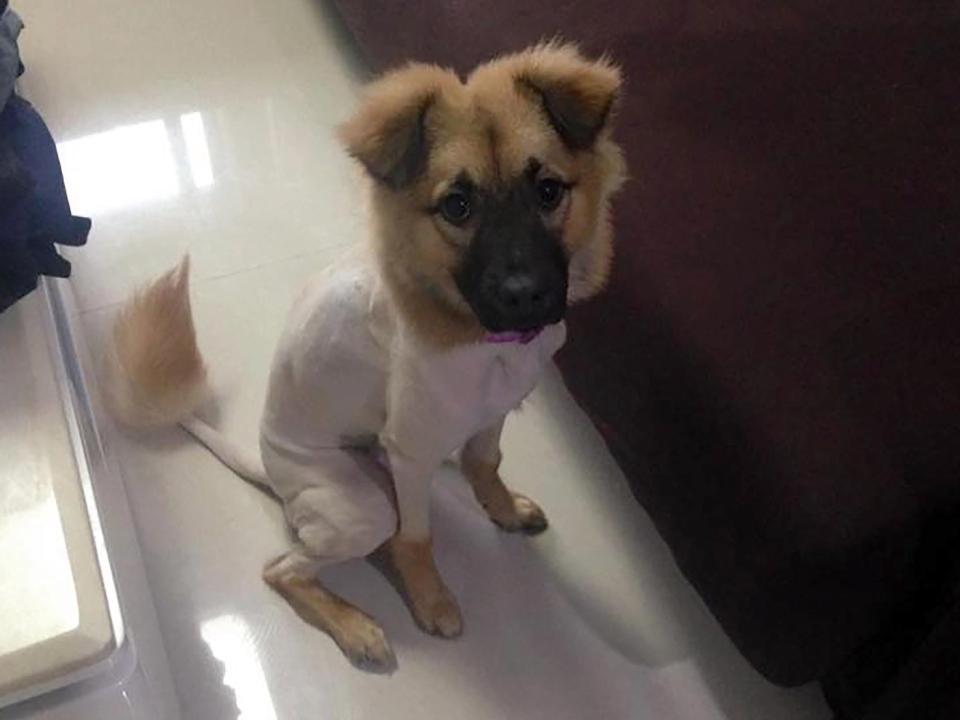 Poor little thing must've been freezing. Leigh said:
I could barely stand up, I was laughing so much.

The poor women working there were so confused. They looked embarrassed, like they were worried I wasn't going to pay them.
Thankfully, he did pay the woman – at only a tenner, I guess he got what he paid for. 
For more weird doggy haircuts, check out this bizarre trend in Taiwan that saw people giving their dogs perfect geometric hairstyles. Weird but funny.