A transgender woman who pulled out a claw hammer on shop staff has been spared jail because there's no way to confirm her gender and so jailing her would be too complicated.
Featured Image VIA
Leila Le Fey, 40, admitted threatening shop manager Enoch Adetayo after entering a Budgens store in Brighton in a bid to steal wine at 4am on November 6 last year.
She was sentenced to six months in prison, but this was reversed when Judge Stephen Mooney heard that Leila did not have certified evidence of her gender reassignment and would have to be sent to a male-only jail.
The only way Le Fey could 'prove' her new gender would be an 'undignified examination', which court staff were not prepared to do, her lawyer Rebecca Upton said at Lewes Crown Court.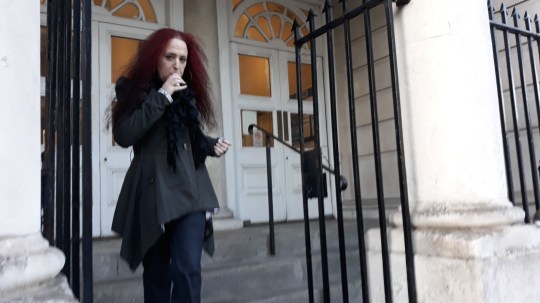 She added that Le Fey would be too vulnerable in a male-only prison and that solitary confinement was out of the question.
Le Fey, who has a history of drink and drug problems and 50+ criminal convictions including 3 for brandishing weapons in public, was instead given a six-month suspended sentence with 30 rehabilitation sessions after admitting to common assault and possession of an offensive weapon.
Judge Mooney said 'issues had arisen' and acknowledged that 'we live in a society which acknowledges and embraces diversity and allows and encourages people to live the life they want to'.
He continued:
Sometimes society does not make the necessary or appropriate adjustments in all ways it can to reflect the adjustments of society as a whole.

Having reflected again upon the impact an immediate custodial sentence would have, the difficulties there are and the intractable problems the prison service would face, I have reconsidered whether imprisonment must be immediate.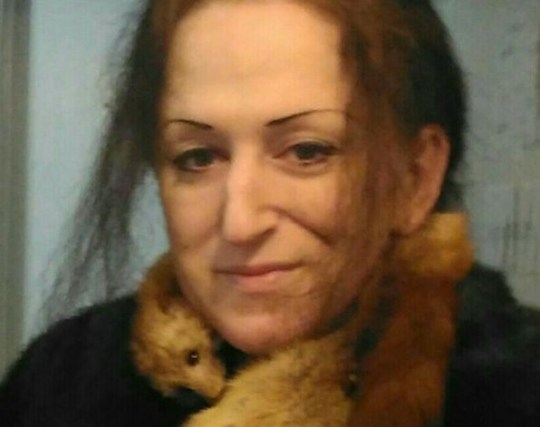 Looks like Leila Le Fey has got away with one there. What I can't figure out is how someone can have gender reassignment surgery and not have any documents or evidence to prove it. It's gotta be on record somewhere right? Maybe she made the whole thing up?
I don't really blame the court staff who turned down the opportunity to give Leila an 'undignified examination' because surely that's not their job, but couldn't they just hold her in custody while they got a doctor to pop in and do it for them? In fact don't they strip you off in jail anyway during searches and whatnot?
There's got to be someone out there willing and able to check on Leila's bits and determine her gender. Anyone? Anyone?
To watch a trans woman nearly chop a man's head clean in half with an axe at a 7-Eleven in Australia, click HERE. Brutal stuff.
[h/t Telegraph]