As we reported a couple of days ago, Jay Z's new streaming service Tidal has spectacularly flopped as it isn't even in the top 700 apps in the app store. The failure of Tidal seems to rest on two factors really – the fact that nobody really wants to pay $10 extra a month for streaming CD quality music as opposed to digital quality music (I mean really, who gives a toss?) and that it was perceived as being a tool to make all the millionaire musicians who backed it even richer. Basically the whole business model sucked and it was a stupid idea to begin with.
What they should have done instead was come up with an idea like Tradiio which actually manages to use streaming to benefit both the user and the artists who need it the most. The concept behind Tradiio is to use the idea of recommending and streaming music and turn it into a kind of stockbroking game.
Images VIA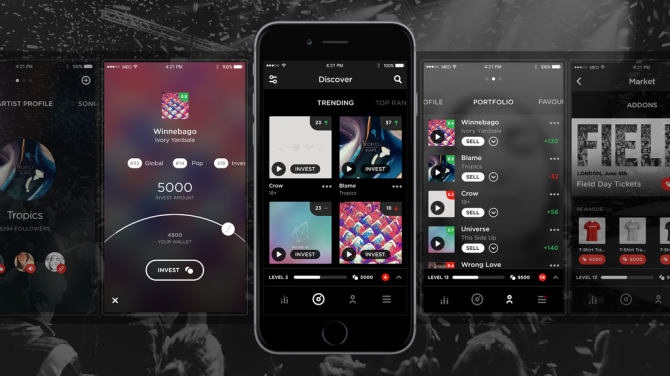 To do this, when you first log into the app you're given a whole heap of virtual coins. Once you find new artists that you like, you invest this virtual currency in them. The songs with the most virtual coins invested in them move up the charts. Simple really. You can earn more coins by completing simple tasks such as listening to two hip hop songs. Critically, you can only ever invest in ten songs at a time, so your portfolio and investment strategy becomes increasingly important in your bid for more coins.
Users can proceed to trade in their virtual coins for any number of sweet music related prizes, such as headphones, festival tickets and music vouchers. The artists at the top of the charts also benefit and are rewarded with festival slots – like at the Tradiio stage at Field Day this summer – or through record label connections. It's basically a win-win situation for everyone involved and there's an addictive community feel to the whole process.
It's pretty much a cross between being an A & R guy and a stockbroker, with the added bonus that you can stream and discover new music. Crucially, the artist benefits, which is a big deal these days as we all know that most musicians make peanuts from streaming (something like 20,000 plays for one penny) and don't make much in other avenues either, unlike the millions that the people behind Tidal make.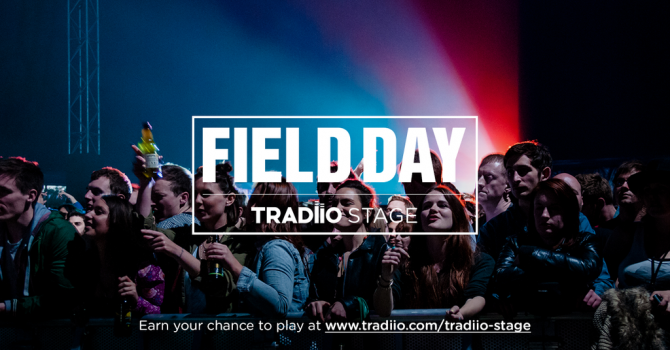 Obviously it won't be for everyone as people who just want to stream the new Taylor Swift song (spoiler – you can't do that on Spotify either) aren't going to be too interested in finding new music, but for everyone who is then it really does make it a lot more fun and the prizes are another great incentive. It's also awesome for you to be able to brag to your friends that you discovered the hot new band before anyone else, and actually be able to back it up with proof in black and white for the first time. I think that might honestly be the greatest feature of Tradiio.
Although it's just started out here, Tradiio is already well established in Portugal and Universal Music Portugal actually selects artists from Tradiio's top 50 chart to distribute worldwide. That's how important it is and how it can make or break new artists. Get on board before the hype machine by signing up here.