A Tory MP is facing allegations of inappropriate behaviour towards two junior members of staff including sending creepy texts to a 21-year-old female intern inviting her to 'fool around' with him.
Featured Image VIA
Delyn MP Rob Roberts referred to the intern's 'picture on Twitter' when he sent the message and said she had 'lovely legs', according to Metro.
The 40-year-old MP, who recently split from his wife and came out as gay, then had the following leaked exchange: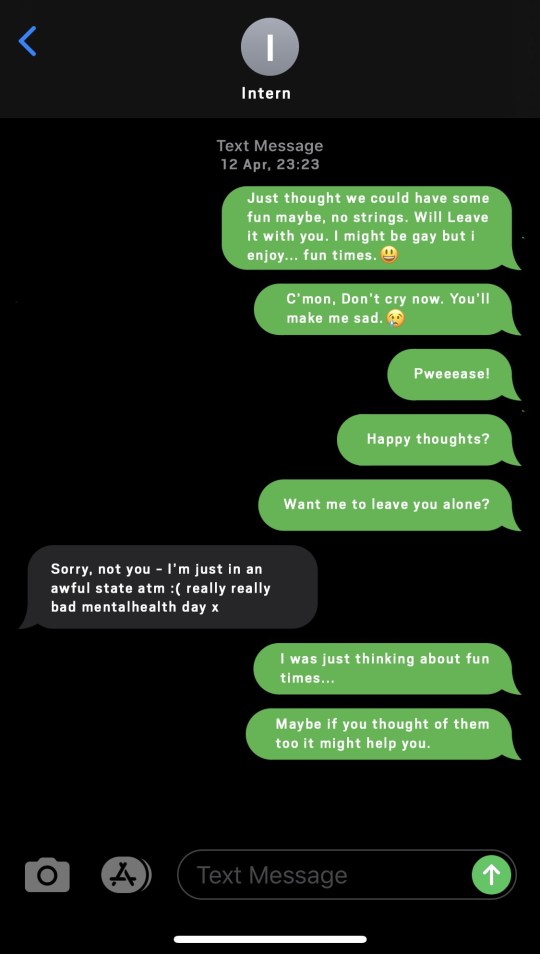 'Pweeease'? What an absolute weirdo. Not to mention responding to her saying she's having a bad mental health day by telling her to think about 'fun times' like shagging the gay 40-year-old MP who is inappropriately texting her.
Speaking to BBC Wales, the former intern said the exchange made her feel 'incredibly sick':
I had had one of the worst days ever, and then I messaged him saying I'm crying, I'm not okay – and his solution to that was to proposition me.

I felt really vulnerable and I felt like I was being used to make him feel better about everything.
She said she 'didn't really feel comfortable' returning to Parliament after the messages and was worried she would be blamed if she told anyone.
The culture of politics can be quite toxic when it comes to these things especially when you're a girl dealing with an MP.
In another series of messages the BBC saw but haven't shared, Roberts propositions another junior member of staff – a young male this time.
He admitted in a statement to the BBC that he invited the intern out to dinner and was rejected:
My invitation was not accepted and the staff member did not feel comfortable about it.

I do now recognise that it was inappropriate to have extended the invitation to a member of staff in the first place.

However, I have found the last few months and the 'coming out' process to have been particularly challenging and the cause of a great deal of mental stress to me.

Creating a story from this interaction which has been dealt with amicably seems calculated to add to that stress, which is distressing.
Kinda sounds like he's making himself out to be the victim in all this, and while asking an intern to dinner may not be that awful, there's no excusing those previous text messages to the other intern. I mean how can a 40-year-old MP think it's good idea to proposition a 21-year-old intern, and respond to her crying by basically saying "you'd feel better if you let me shag you". And how did he not realise this whole saga would end up with his gross face and text messages all over the papers? Some people just really don't pay attention, do they?
For the US governor who resigned over an affair after sending the cringiest sexts in history, click HERE.