Six years after the original aired on Channel 4, Drake helped bring a new series of Top Boy to Netflix in 2019 and it proved to be a quality bit of television with solid performances from Asher D, Kano and the rest of the crew.
Featured Image VIA
It was such a success in fact that Netflix have greenlight a new season for 2020 – as confirmed by Drake aka 'champagnepapi' himself on the GRM Daily Instagram page earlier: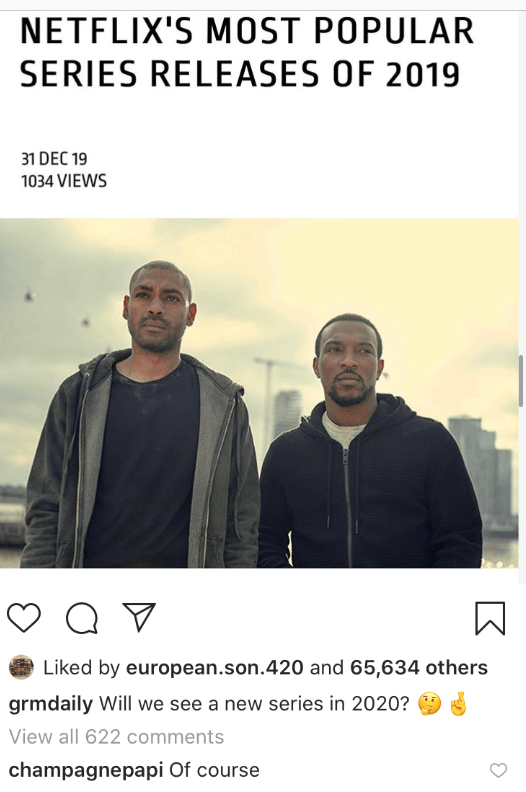 Back in November, Asher D had told Metro that the gang were already working on a script for the second season:
We haven't had the actual green light yet but it's looking promising.

In preparation for that we've already been working out storylines and writing so it's looking good. Obviously I won't give anything away but it's looking dope and we're all looking forward to going again with the show.
Showrunner Ronan Bennett also told Metro back in September:
We want to do a new season and we're talking to Netflix about it. We're incredibly proud of what we've all achieved with the new season.
Naturally a second season always depended on how well-received season one was and as we know it turned out to be pretty damn good indeed. Well worth a watch if you haven't checked it out yet.
Speaking of Drake, he came under a bit of fire recently after 17-year-old singer Billie Eilish revealed he texts her regularly. Whoops.