Going to the casino and winning millions of dollars is a dream for all of us, but unfortunately the reality is that unless you know how to count cards or have some other trick up your sleeve then most of the time you're going to be leaving the casino empty handed. And some of the time you're probably going to be leaving the casino crying too.
Fancy a free punt this evening? Click here for a free £50 bet.
In this article we'll examine the five biggest casino wins of all time and hopefully we'll all be able to pick up some tips from these guys.
1. ARCHIE KARAS – TURNED $50 INTO $40 MILLION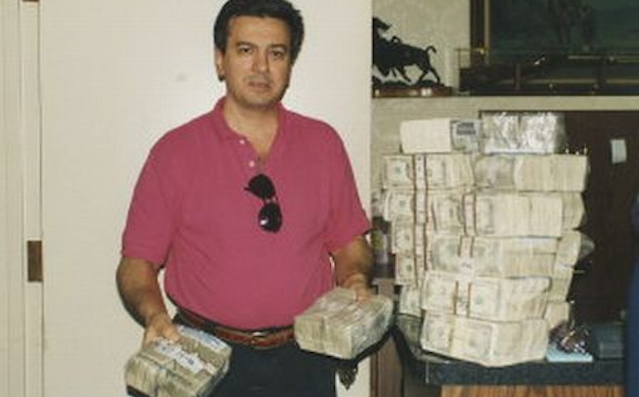 That's not a bad ratio, right? In fact it kind of sounds like something that might happen in a movie – or at least something that's going to be made into a movie sometime soon. His lucky streak lasted from December 1992 to the beginning of 1995 and is known in gambling circles as 'The Run'.
He initially started off 'The Run' by playing poker and pool, in particular playing pool games with one anonymous player with which he would be $10,000 on a game. As Karas kept beating him, they raised the stakes to $40,000 a game but Archie continued to win, estimating that he won over one million dollars from this chump. The guy couldn't take losing and then decided to play Karas at poker too – only to end up losing another three million dollars to him.
Karas continued to play poker and increase his wealth eventually only agreeing to play extremely high stakes games, for example playing heads up against famous poker player Stu Ungar for half a million dollars or cash games against cash game specialist Chip Reese for $16,000 blinds. During this residency at Binion's Casino in Vegas, Karas beat many of the top poker players of the day and only lost once to Johnny Chan – a cool million dollars. By this time though Karas estimated he had made $17 million.
His reputation in poker was accelerating though and people were refusing to play him – a combination of fear of losing to him and the high stakes involved kept many players away, and I can't really blame them. Karas instead decided to start gambling on shooting dice for $100,000 a pop. This sounds completely insane to me, but I guess he had some super technique so he could always throw what he wanted. By the start of 1995, Karas was sitting on $40 million.
—
Fancy your luck this evening?
Click here for a £50 free bet, on us. Enjoy.
—
Unfortunately though this is real life, and by mid 1995 his luck had turned and 'The Run' was over and Karas lost literally all of his money. – $20 million rolling dice alone. Ouch. He still lives in Vegas and gambles regularly today.
☛ More Poker: John McCain Plays Online Poker During Syria Debate