Here's your weekly dose of gash non-news items courtesy of the Daily Mail. This section covers non-news from across the globe (well Western Europe and the US because let's face it, the Daily Mail couldn't give two turds about the rest of the world). As ever we will peruse the non events of the week and bring you urgent updates regarding people whose names you may recognise. We'll also let you know what sort of clothes they have on: vital and invigorating stuff yeah?
1) Cool Dad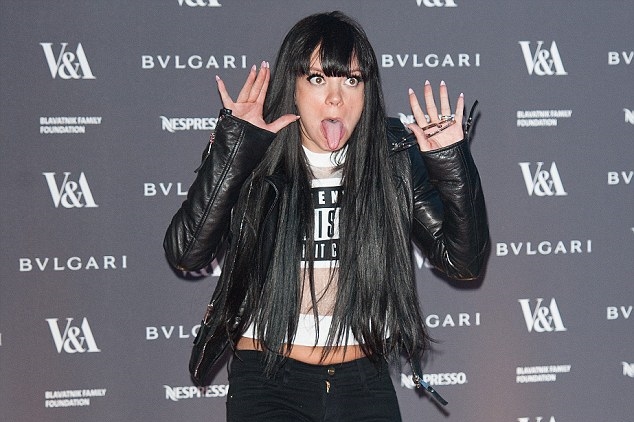 Website: Daily Mail Online
Headline: Parental Advisory! Lily Allen debuts longer hair as she pulls bizarre facial expression while wearing apt T-shirt at The Glamour of Italian Fashion exhibition
More Fitting Headline: Girl sports hair and clothes
Summary: To give her her dues Lily Allen is still managing to make it onto top quality websites like the Daily Mail online despite having done nothing of note for about a decade. I'm not going to slam her though, her dad's cool. This story centres on her going to some fashion fiasco wearing the sort of T-shirt that I would have thought was cool when I was 12, and as the Mail points out she has long hair.
Quote To Note: "What's more, the singer injected some much-needed colour into her look courtesy of her painted nails".
Favourite Reader's Comments: "Allen is pathetic, just pathetic" and "Why is she sticking her tongue out at the photographers? If she's so against having her photo taken perhaps she shouldn't be walking down so many red carpets and seeking attention". – Wow? Pretty scathing, she's just a girl wearing clothes people? Maybe it's time for you to stop reading celeb guff if it makes you feel so bad?
☛ Next: Today's Top 4 Crap Celebrity News Items #1