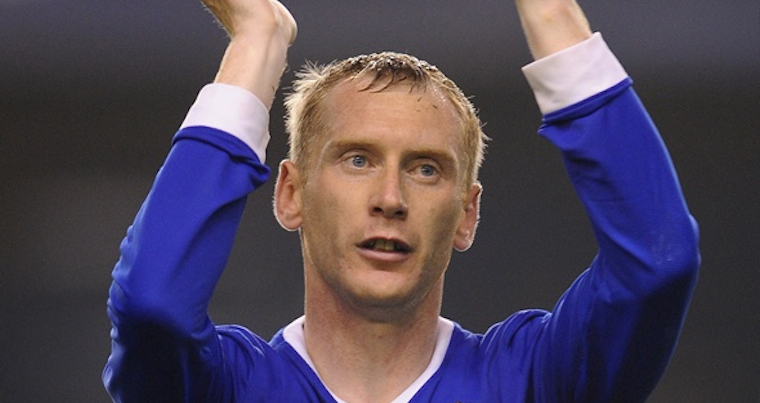 Despite being arguably the least talented veteran in the Premiership, and the most underwhelming right back in the northern hemisphere, Tony Hibbert became man of the hour at his testimonial game on Wednesday night. After a long, illustrious, perhaps slightly confusing career with Everton under the command of David Moyes, Tony had never bulged the net. Not a single goal in his professional life, even with his awe inspiring season average of 1 shot every 8 games.
I know what you're thinking, he's a defender, his objective is not to penetrate the opposition but to terminate their attacking play, but he's had 250 caps without so much as increasing a goalkeeper's heart rate.  However, in fairytale like fashion, the Mersey Marcelo managed to score a haphazard free kick from just outside the box with little over 35 minutes left in his playing career. Now he's hanging up his boots, presumably to further his interest in not giving a fvck.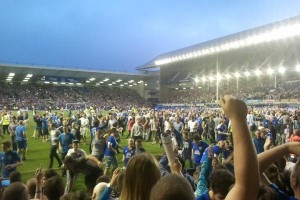 During his playing days, he managed to unintentionally establish a cult following as a result of the extended goal drought, to the point that the club even made T shirts with the coined phrase "If Hibbert scores, we riot." The modest goal prompted an atmospheric pitch invasion, a throwback to the good old days of the game. A golden moment for everyone involved, leaving us all to believe that the world would be a better place with more Tony Hibberts.
[yframe url='http://www.youtube.com/watch?v=Nmz7TnV8Ptc']