Tommy Robinson was yesterday ordered to pay £100,000 in damages to a Syrian pupil who was filmed being attacked at school after he was found guilty of libel as well as £500,000 in court costs, but in news that will surprise absolutely nobody he's already trying to weasel his way out of it and complaining that he's bankrupt.
Featured Image VIA
After a video of Jamal Hijazi being beaten up in the playground at his school in Huddersfield went viral, Robinson claimed that he wasn't innocent and violently beat up English school girls. This was found to be bullshit and Robinson attended a hearing to find out how much compensation he would have to pay via video link yesterday.
Here's what he had to say: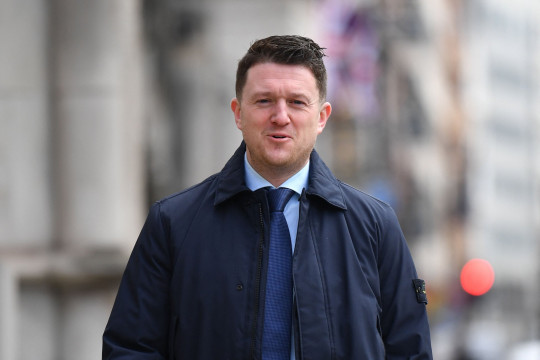 I've not got any money. I'm bankrupt. I've struggled hugely with my own issues these last 12 months… I ain't got it.

I've already made a film about the incident.

It's left for the viewer to make their mind (up) on what's happened.

By granting an injunction it will look like you are trying to prevent it (the film), but the film will go out in the United States anyway, so I don't see the point.
Errr OK? It seems utterly mad to me that Robinson can be found guilty of making something up in a court of law and be fined hundreds of thousands of pounds for it, yet still bang on about how he's going to release a movie about it. Mental.
Anyway, it seems likely that he'll just ignore the money that he's supposed to pay this kid and just yell about being persecuted and bankrupt for the next few weeks. Hopefully he ends up back in jail.
For more of the same, check out when Tommy Robinson got confronted by a roadmap when on holiday with his family last year. He wasn't bankrupt then was he?