It was only a matter of time before Tommy Robinson landed himself in trouble again, and sure enough he touched down at Manchester Airport earlier and was immediately and unceremoniously arrested….
"Tommy Robinson," in a confrontation with a police officer in London after being deported from Mexico. pic.twitter.com/g7ik7lTVSo

— James Doleman (@jamesdoleman) April 3, 2022
There's a part 2 here…
🎶 Oh Tommy Tommy, Tommy's back home and the fun's begun 🎶 pic.twitter.com/HyhbDeDoyo

— Marsh4LL (@Marsh4LL1) April 3, 2022
Robinson was landing back in Manchester after being deported from Mexico 'as a matter of national security'. He was attempting to visit the country on holiday with his kids despite having declared bankruptcy after being ordered to pay £100,000 in damages to a Syrian teenager whom he falsely accused of 'violently attacking young English girls in his school'.
So why was he arrested at Manchester Airport? Could be something to do with this…
As if things couldn't get any worse for Tommy, he shared footage of his arrest alongside a link where his supporters could send him money… except the link was broken and redirected users to a non-existent website. That's not very useful is it?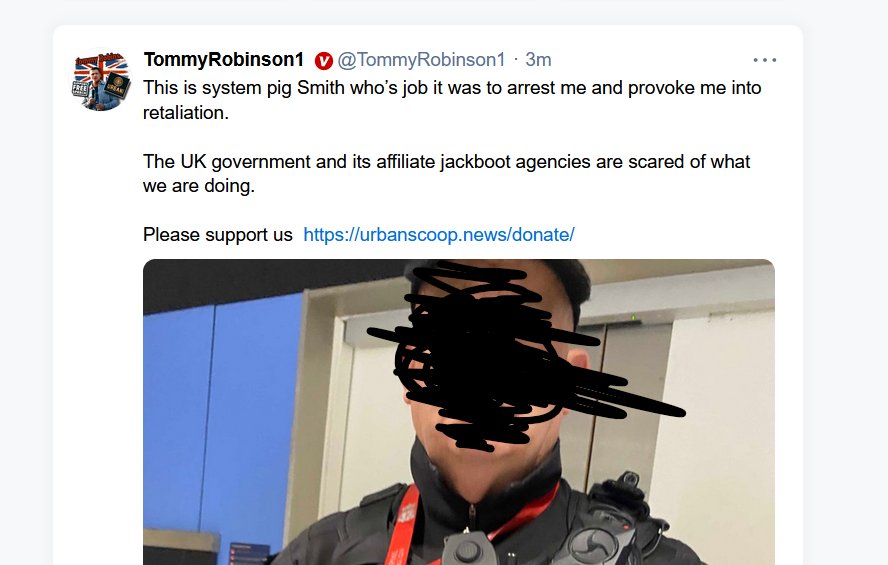 In a later post he appeared to be sat elsewhere in the airport while talking to the camera.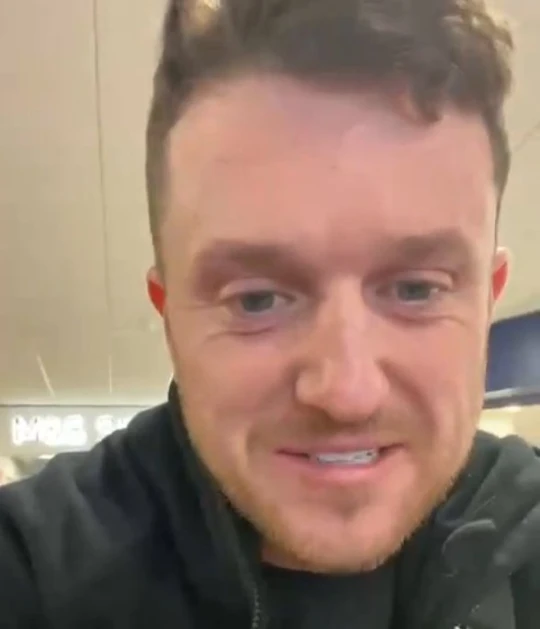 He accused the police of trying and failing to 'bait me into a reaction so they could arrest me'. He said they grabbed him by the throat, ripped his t-shirt, then dragged him out the back and did the same when they realised too many witnesses were there. Is that the world's smallest violin I can hear playing in the background?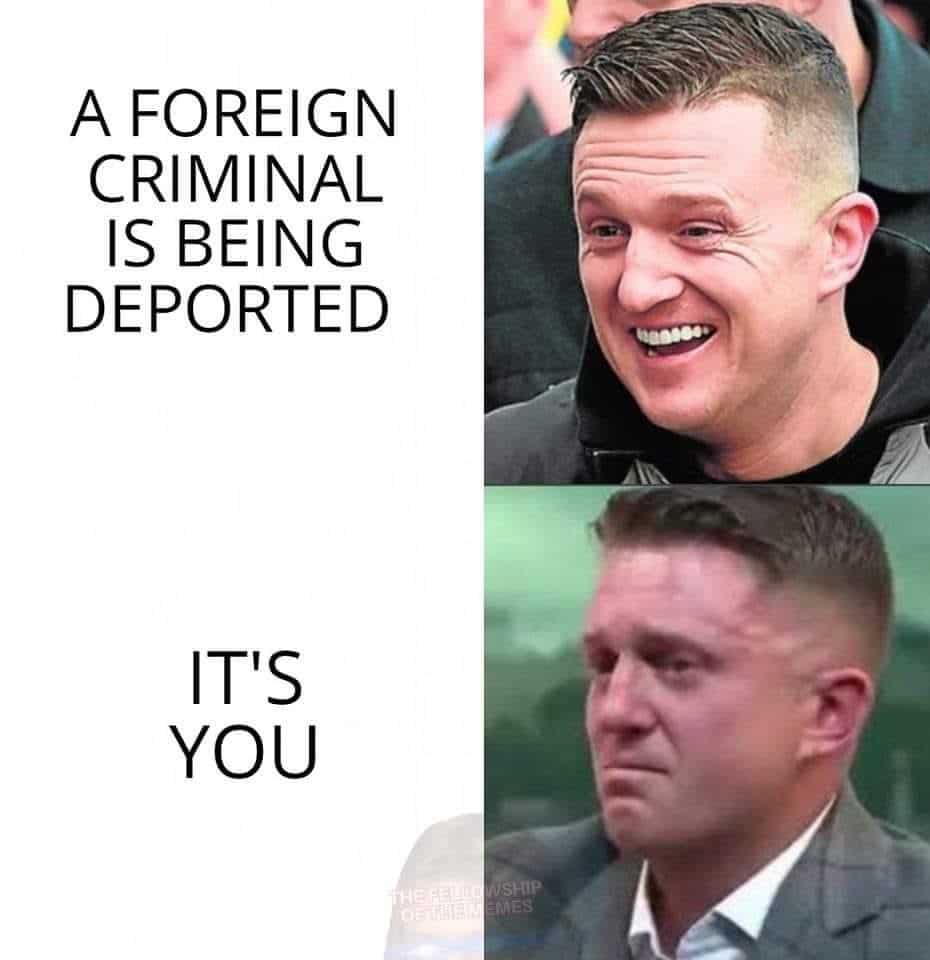 Not the greatest start to the week for Tommy Robinson. Remember when he was confronted by a roadman the last time he was on holiday? Guy can't catch a break anywhere he goes.