The stupid stories about people interacting with Tom Cruise in this country whilst he's over here shooting Mission Impossible 7 (I think?) have really ramped up in the last couple of days after he visited a Birmingham curry house and today he's landing a helicopter in a random family's garden. He then took the kids from the house for a ride in the helicopter to say thanks because of course he did because he's Tom Cruise.
Images VIA
Anyway, it all went down when Alison Webb received a phone call asking if an unnamed VIP could land in their garden because he was running late and nearby Coventry airport was closed. Here's how Webb explained what happened: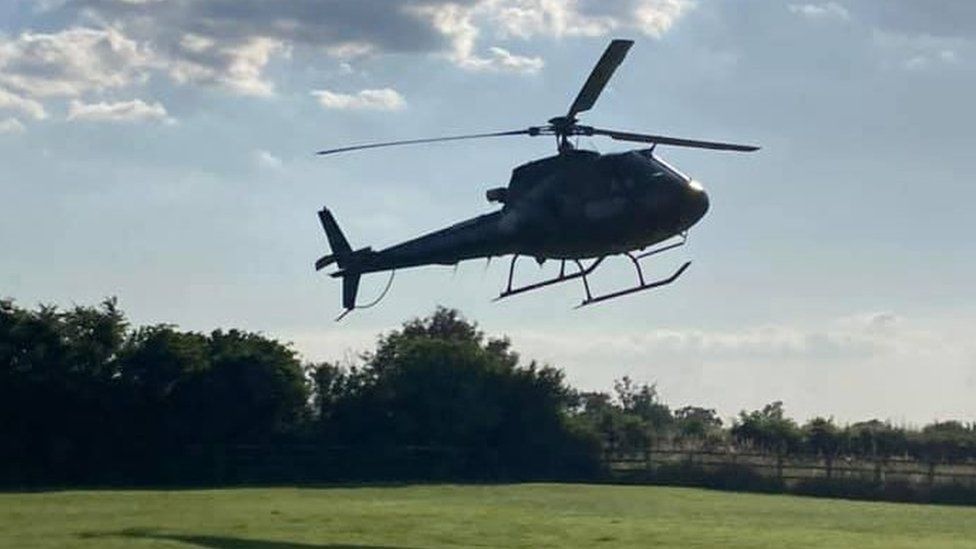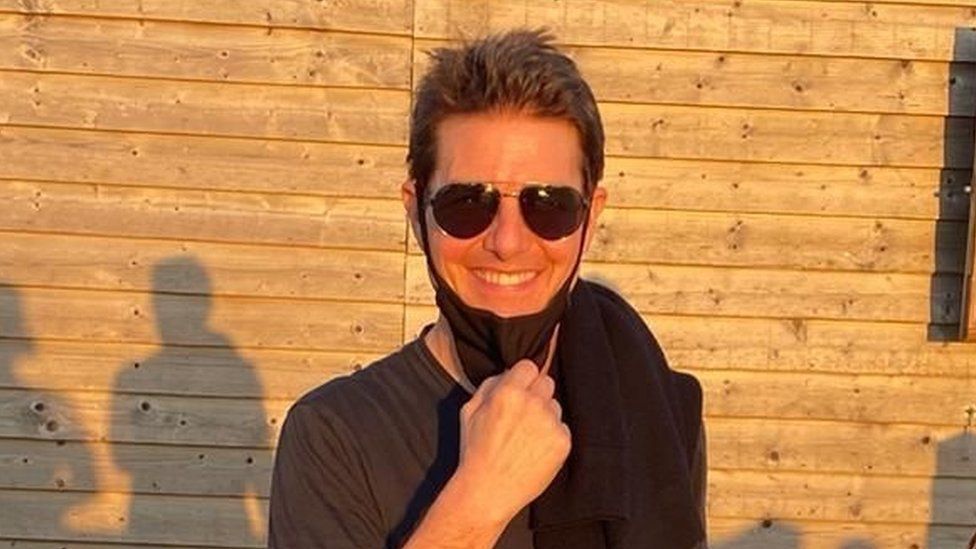 I thought it would be kind of cool for the kids to see the helicopter land in the garden.

Tom Cruise basically arrived and got out and it was like, wow.

He went straight over to the children for a chat, then came over and elbow bumped us and said thank you very much.

Then he said if the kids would like they could go up in the helicopter.

Tom headed off to a meeting whilst the kids went up in the chopper.

It turned out to be an incredible day. It was surreal, I still now can't believe it happened.
Yeah that does sound a bit like something that nobody would ever believe, but they have got the pictures to prove it so you can't really question what they're saying. Imagine if she hadn't picked up the phone that day hey?
Anyway, I questioned whether the picture of Cruise outside of the curry house in Birmingham was actually him yesterday, but these snaps look a lot more like him than the ones yesterday. Turns out everyone is agreeing that it was 100% Cruise in Birmingham now too, so maybe I was wrong about that. Sorry.
For more of the same, check out the pics from his night out in Birmingham at the weekend. Looks awesome.