The Toby Carvery is pretty much a British institution at this point, so it's disappointing to hear that one chef has been treating it with a complete lack of respect by handing a customer a plate that was covered in blood when they were going up to collect their roast.
Featured Image VIA 
The incident happened back when we were in Tier 2 at one of the chain restaurant's locations in Redhill, Surrey on December 11th when the blood spattered plate was presented to Daniella Maria. It turns out that the chef had cut his hand whilst carving the meat, but didn't bother bandaging it up and just bled all over the plate. He then had no problem in handing to poor Daniella.
Obviously she then decided to put the photos on Facebook and they quickly went viral, leading to the aforementioned chef losing his job at the Toby Carvery. Here's what Daniella had to say about it all: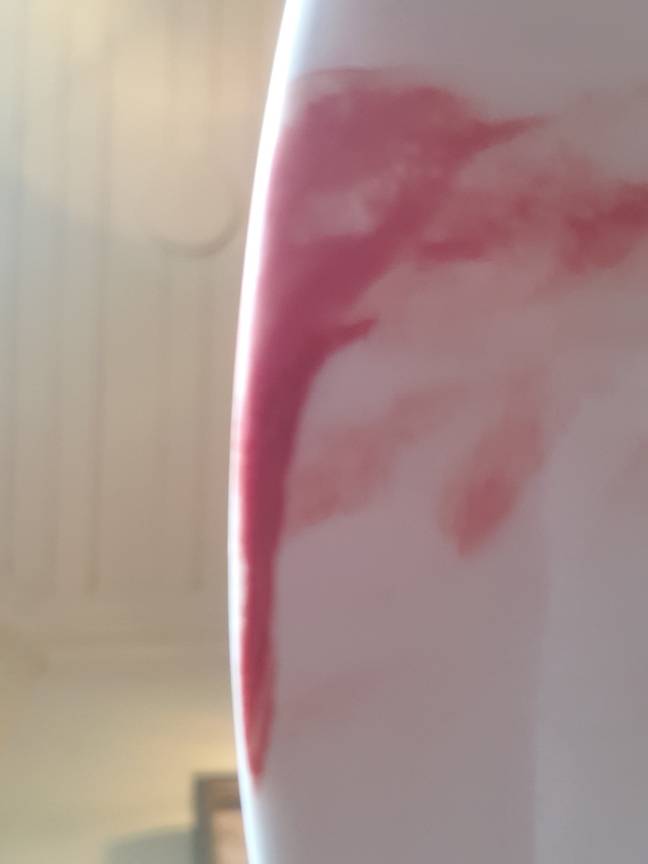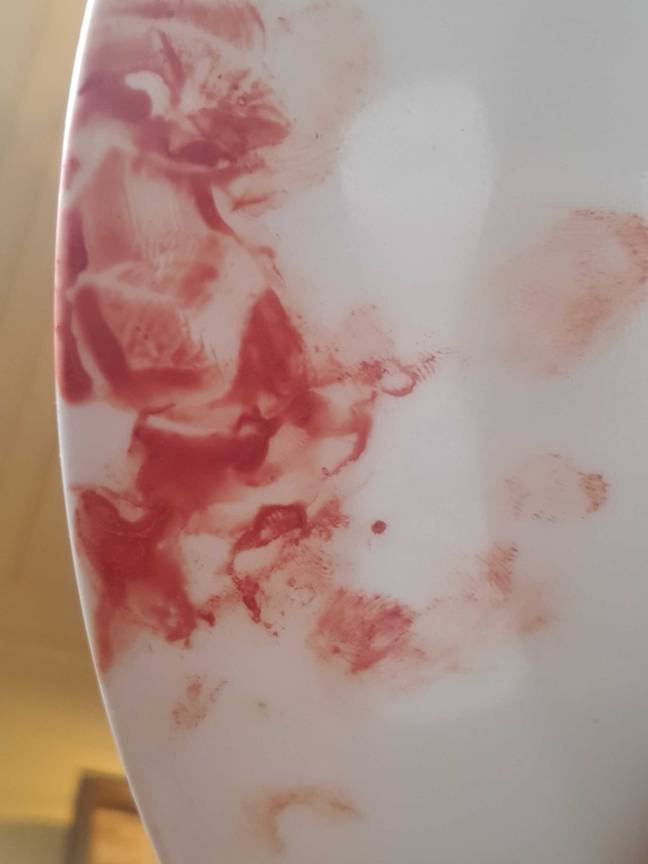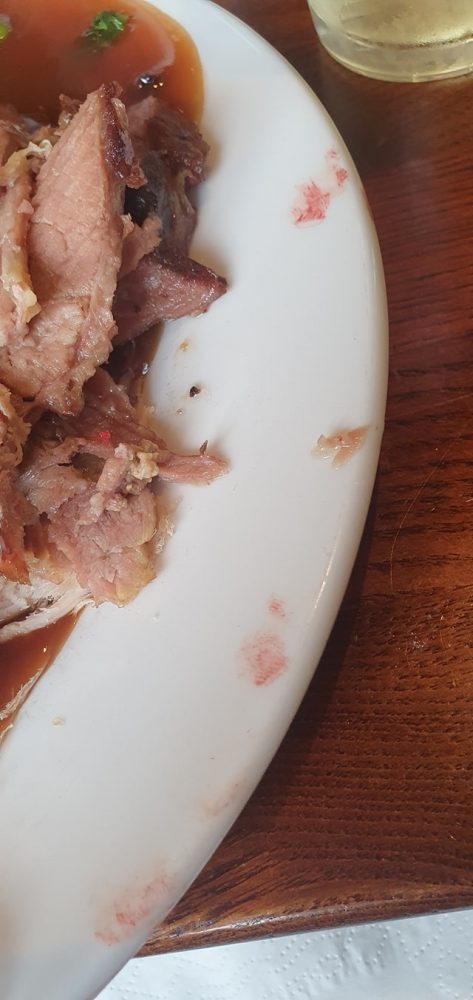 The chef cut his finger when he was carving the meat, but didn't say anything. He just carried on serving my food while his finger was dripping blood all over my plate.

He knew his finger was bleeding and didn't say anything and still served the food to me. Fuming. Absolutely f***ing disgusting – will never eat in here again.

It's absolutely disgusting. I was taking my disabled client for her Christmas dinner and they ruined it – so angry.

I didn't touch it. The chef kept looking over at me to see if I was going to eat it as well, and still didn't say anything.
That's seriously creepy behaviour from the chef, although I'm not sure why Daniella even took the plate off him in the first place and didn't just demand a different one at the time? I guess maybe she was intimidated by him because that is some serious serial killer vibes, but couldn't she have just spoken to a manager or something? Seems weird that she wouldn't try and get another meal with weird behaviour like this going down.
Also you have to respect how she completely raised the stakes in the story by adding that she was taking her disabled client for a Christmas dinner as well. Really takes the tale to a whole different level with the addition of that detail.
Anyway, it sounds like a horrific experience for Daniella and her client, but thankfully it seems to have been rectified by the guy losing his job. Hopefully they weren't too scarred from the ordeal and manage to go out for a nice Christmas meal somewhere else. Oh wait  they're in Tier 3 now so scrap that idea. Sorry!
For more of the same, check out these nachos in a Yorkshire pudding that you can get from Toby Carvery these days. Hopefully without any blood.