As if it wasn't easy enough already to meet up with someone for quick and meaningless sex at a festival, Tinder is attempting to make it even easier by introducing a new 'Festival Mode' for this summer.
Images VIA
The new mode means that you'll be able to put a sticker on your profile detailing which festival you're attending this summer, although only ten have made the cut so if you're going to something a bit more niche then you might not be able to participate. Everyone going to All Points East, British Summer Time, Lovebox and Parklife is going to be OK though. Phew.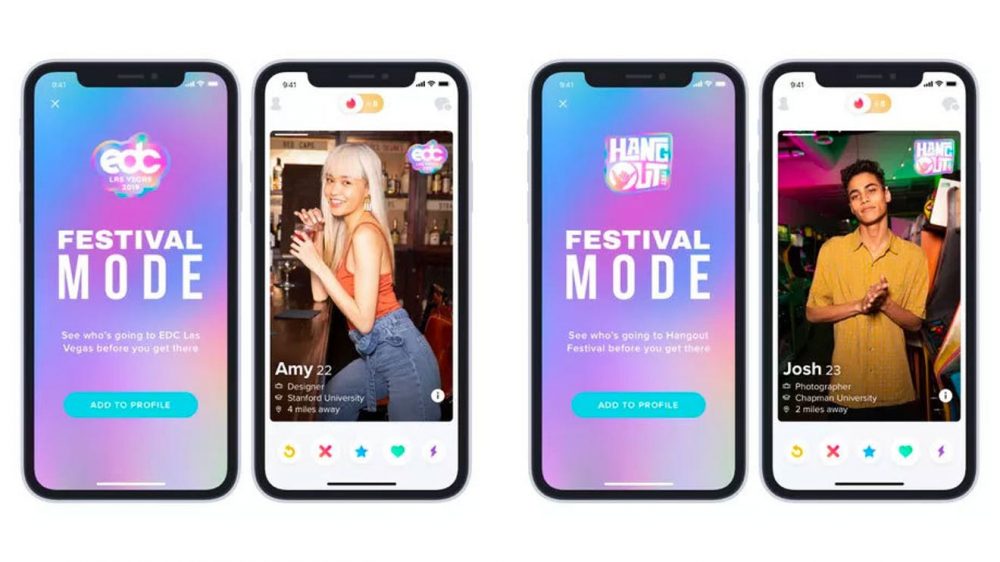 Presumably once you've got this badge and you've matched with someone, you'll be able to meet up with them at the festival and really get to know them by shouting in their ear really loud whilst you're watching bands and DJs. Not really sure why anyone would go to a festival to go on a date as in my experience you generally go with all your friends to get majorly fucked up and have a wicked time, but according to stats there's a 25% increase in Tinder activity at festivals so it apparently is something that people are doing.
You would think that you would probably be wasted enough to just go up to a girl and talk to them when you're at a festival, but apparently not and you still need to make the first move on social media these days. Lame.
For more Tinder, check out all these Tinder nightmares. Can only see Festival Mode adding to these problems.