Bad news for everyone in London (or maybe good news as you might get to work from home and lounge around in your pants all day) as three more 24 hour tube strikes have been confirmed by the Rail, Maritime and Transport union.
The strikes are going to take place on January 26th, February 15th and February 17th. They'll begin at 18:30 each day and run for 24 hours and are a result of the long running pay dispute over the proposed initiation of 24 hour tubes.
In addition to this, tube workers are set to take a week of industrial action commencing on February 7th over a separate dispute over jobs and rosters. Basically it's going to be really hard to get anywhere in London over that period of time unless you're walking or taking a bike.
RMT general secretary Mick Cash explained the action:
RMT members are furious at the bodged introduction of the Mayor's night Tube plans and the fact that they have been tied in with a pay deal that has left our members dangling on a string and out of pocket since April last year.

RMT supports the principle of a properly worked out night Tube service introduced through agreement with the unions but the abject failure to work through the detail has led to a comprehensive breakdown in the negotiations and has forced us to name a programme of further industrial action.
Featured Image VIA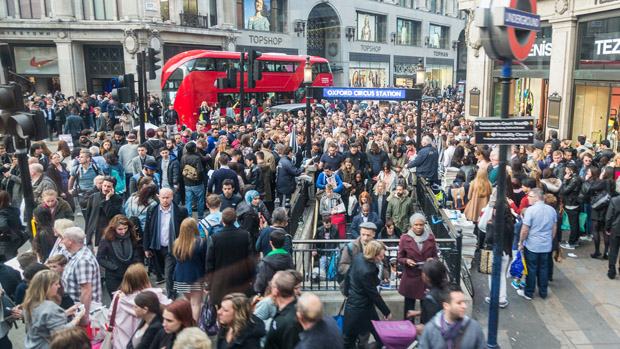 Image VIA
This whole situation could have been avoided if London Underground, under direction from the Mayor, had dealt with the night Tube professionally from the off instead of resorting to ultimatums and imposition.

RMT has fought for more jobs on the Underground to cope with the added pressures of night Tube but those jobs must be within the framework of the existing Tube operations and must offer career opportunities to the Underground's existing staff, including existing drivers who may choose to take up the offer of reducing their hours.

In a separate issue, it is crazy to be imposing new rosters linked to the axing of over 800 jobs through the closure of ticket offices.

The station staff are the eyes and ears of the Underground and hacking back their numbers represents a lethal gamble with safety that RMT will continue to fight against.
Well, it doesn't sound like these guys are backing down, again. This has been going on for so long it's kind of crazy that nobody has been able to find a solution or a compromise and a strike action has been resorted to yet again and everyone is going to be pissed off yet again. Sort it out Boris.
I suppose if there's one upside to this then we won't have to deal with any of these outrageous examples of unacceptable behaviour on public transport during this period, but it isn't much is it?