Three men have died after having a foursome with a woman in a hostel in Imo, Nigeria.
Featured Image VIA
Two men, both students at the Federal Institute of Technology, were initially found dead after engaging in the orgy and police later confirmed the death of the third man also.
Police say the group were high on Indian hemp and Tramadol at the time of the incident at the Sunshine Lodge.
The state commissioner of police Rabiu Ladodo says:
I can confirm that a third student is dead.

I just got the information today that he has died. He died in the hospital where he was admitted.

His death has increased to three the number of persons who died from the incident.

The girl among them is alive and I learnt that her condition is stable.
The victims have been named as Ugochukwa Kingsley, Richard and Aka Uche.
A police spokesperson added:
On April 2, information was received from the caretaker of the Sunshine Lodge in Ihiagwa, Owerri, that the students of the Federal University of Technology Ugochukwa Kingsley, Richard and Aka Uche were engaged in a sex romp with another student at the same university.

Police detectives from the Nekede Division rushed to the scene and found the four victims completely naked and unconscious.

Officers recovered substances suspected to be Indian hemp and Tramadol at the scene.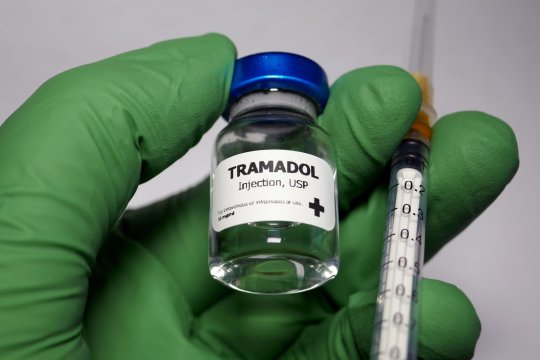 Welp, you gamble with foursomes and tramadol and Indian hemp, sometimes you're going to lose. Can't always come out of the other side in one piece apparently.
Let's hope the lady involved makes a full recovery and that the whole thing was a pleasant and consensual experience for all (well aside from the part where 3 of them died). At least they went out enjoying themselves somewhat.
P.S. Should have taken Woody Harrelson's advice; having a boozed-up foursome is the biggest regret of his life.