The beef between Thomas Markle and Meghan & Harry is heating up this week after the 75-year-old granddad called the couple out on GMB and then in The Sun. 
Featured Image VIA
Thomas Markle has yet to meet Prince Harry or grandson Archie, and it looks as though he's finally had enough of being left out. 
Via Page Six:
Meghan Markle's estranged dad on Monday challenged Prince Harry to "man up" and finally meet him — saying he would be "happy to duel" with his "candy ass" and "whipped" royal son-in-law.

"Man up and fly down and see me," Thomas Markle, 75, told "Good Morning Britain" during one of a series of extraordinary interviews he hopes will reach the royal couple after their "embarrassing" Megxit.

"I'd be happy to duel with Harry anytime," Markle also told The Sun newspaper from his home in Mexico.

"The way he's been acting, I think he'd crouch on the ground before he gets to 10 steps. He's a candy ass. He's whipped," Markle said of the royal son-in-law he has never met.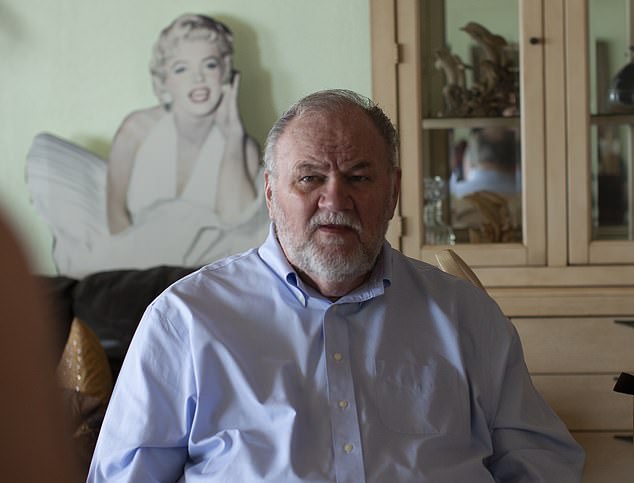 Well those sound like fighting words alright. I'm not exactly sure what he means by a 'duel' but it does sound pretty exciting. Does he mean old school 1950s style fisticuffs? A cowboy-style gunslinging face-off at high noon? Either way I'd be shitting it if I was Harry.
Although come to think of it Harry was in the army for 10 years and is 35 years old compared to Thomas's 75 so maybe the smart money is on Harry after all. Then again you can never discount (grand)dad strength, especially when it comes to family matters. Fair play to him for using The Rock's old 'candy ass' diss at Harry as well, you really don't hear that enough these days. 
To see what's in store for the Royal Family in 2020 according to the woman who predicts the future with asparagus, click HERE. It's not good news.