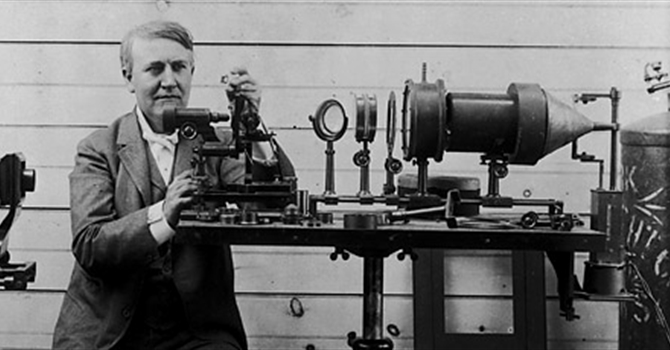 Thomas Edison is known throughout Christendom for being an inventor with a mighty mind that waded knob deep in technological wizadry. It is a lesser known fact that he was the first person to film cat boxing. To me that is a travesty.
☛ Read Next: WHICH ONE MAN HAS DESTROYED THE ENVIRONMENT THE MOST?
He is heralded as the fourth most prolific inventor of all time. Some of his successes include the phonograph, the motion picture camera, and a long-lasting, practical electric light bulb, a mechanical vote recorder, a battery for an electric car, electrical power, recorded music and motion pictures. And it is the latter of these brain storms with which he created the video below.
He was one forward thinking mother fucker, here's a quote from him in 1931!: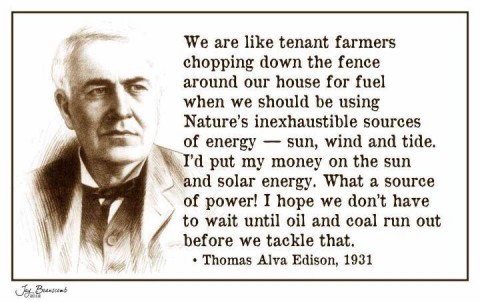 He also said that "genius is 1% inspiration and 99% persperation". He's a guy who had a way with words as well as a way with the bits and shits that he built.
☛ Read Next: ALAN TURING: THE GENIUS WHO WAS CHEMICALLY CASTRATED
Also, did I mention, he filmed cat boxing FFS! Why doesn't the Wikipedia page mention that? Cat boxing is a meme before memes, a viral before virals. Surely that's his crowning glory? No? Well, we're here to put that right. All hail the Lord of the dance, Thomas "Cat Boxing" Edison…. all rise….
[yframe url='http://www.youtube.com/watch?v=k52pLvVmmkU']