LEGO is one of those toys that has stood the test of time thanks to its simple design and adaptability. Plus it's fun no matter what age you are (don't try and deny it – if someone put a box of LEGO in front of you now, you'd have built yourself a three bed mansion in no time).
Featured Image VIA
If you've ever thought about turning your entire house into a LEGO kingdom then you're in luck, because a pair of designers have developed LEGO tape. You can stick the tape on any surface, making it an instant LEGO compatible area.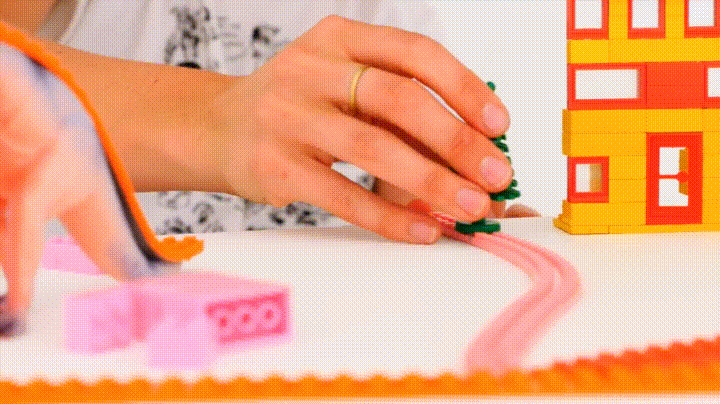 Anine Kirsten and Max Basler, based in Cape Town, are the brains behind the product, which they have named 'Nimuno Loops'. They said:
The possibilities are endless [with LEGO] and we'd like you to have the opportunity to create paradigm-shifting builds on more-or-less any smooth surface, anytime.
You can literally stick it to anything, from walls to clothing:
And get this – the whole thing is pretty cheap too, at only just under a tenner per roll, or £40 for ten rolls. You can buy them in blue, orange and red. Something tells me Anine and Max are going to make the big bucks with their genius invention – kids (and me) around the world are going to want rolls of this tape so that they can create a sick LEGO motorway system in their own home.
For more on the wonders of this versatile toy, check out these incredible LEGO burgers. Yum.