There's not much on the internet that isn't at risk of becoming the next meme or troll victim. You've just got to get on with it and hope you don't get rinsed.
Featured Image VIA
Sadly, this Facebook event has become the latest target and their entire page has become one long running joke. You've gotta love the internet. The event itself is called the 'Introduction to Horseback Archery Course'. Here's part of the event description:
This two-part course will introduce you to the exciting sport of horseback archery, run by a British Horseback Archery Association Club Coach. The first part will be unmounted, beginning with a safety briefing before teaching you about the equipment and the basics of archery technique and giving you plenty of time to practise and play some games. All equipment will be provided.

The second part will be mounted, with some exercises to practise riding without reins before introducing the bow and shooting from a standstill, then from a walk. Depending on progress, riders could step up to faster paces by the end of the session.
What date if the course: Sunday 26th February
Time: 10am – 4.30pm
All seems innocent enough right? Well, thanks to the horse association, some bright spark decided to post on the page about bringing ket to the event and so ensued the relentless trolling. Here are some of our favourite comments: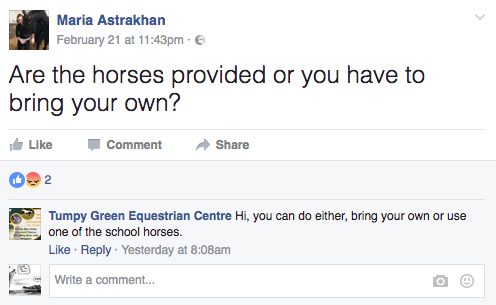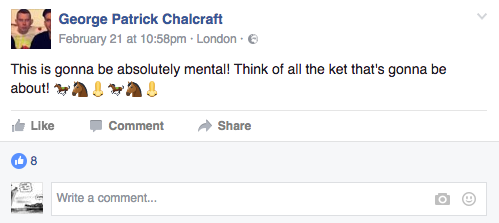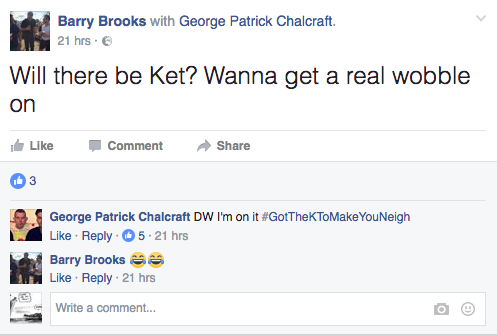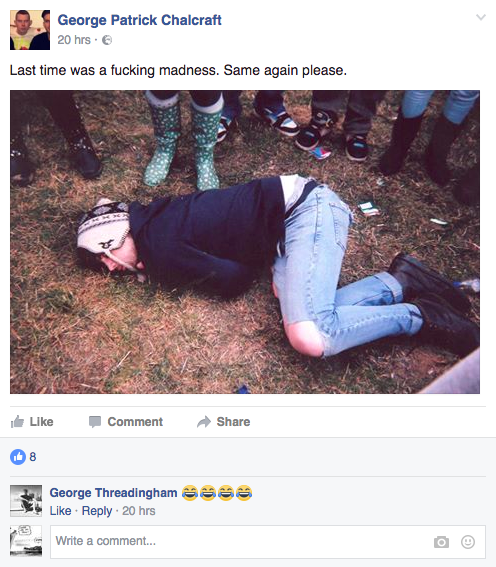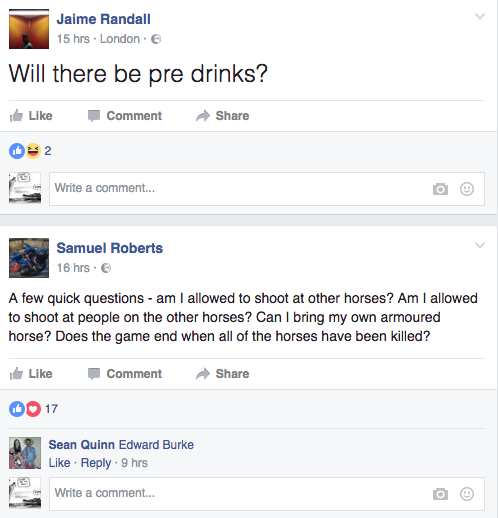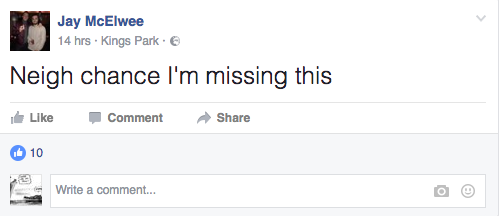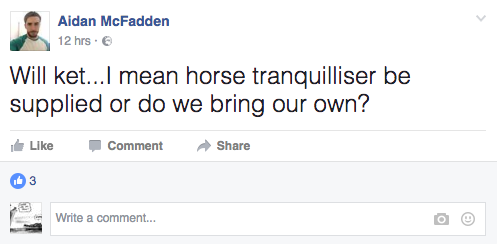 You can check out the rest HERE. Well done internet. The event currently sits at 839 guests going. I hope they've got enough archery sets to supply all. If this does actually happen, I can't wait for the follow up pictures. We'll keep you posted.
To read about the guy who got trolled to the extreme by his Tinder match after forgetting they had already had sex, click HERE.