When I was still unlucky enough to have to go to school, faking a sick day was one of the best feelings in the world. Hell, even having an actual sick day was awesome as I didn't have to go in and be bored shitless all day learning about stuff that was completely inconsequential in later life.
Images VIA 
16-year-old Sam Stannard didn't have the same mentality as me though as he managed to never miss one single day of school throughout his tenure at Portslade Aldridge Community Academy in Brighton, East Sussex, even forsaking a family skiing holiday and battling illness to maintain his 100% record. Granted, this was probably because every year students who hadn't missed a day of school were entered into a raffle to win an Apple iPad. However, after he didn't win it in his final year, Sam changed his tune.
After being awarded a fountain pen and a certificate for his efforts, Sam says he now bitterly regrets his actions as it was all essentially for nothing. Hey, don't forget all that learning you did pal:
My family goes on holiday skiing most years, and when my whole family went in February, I didn't go.

Every term I was entered and I wasn't picked once, I was a bit unlucky. But that's the way it goes.

If I could go back I probably would have gone skiing.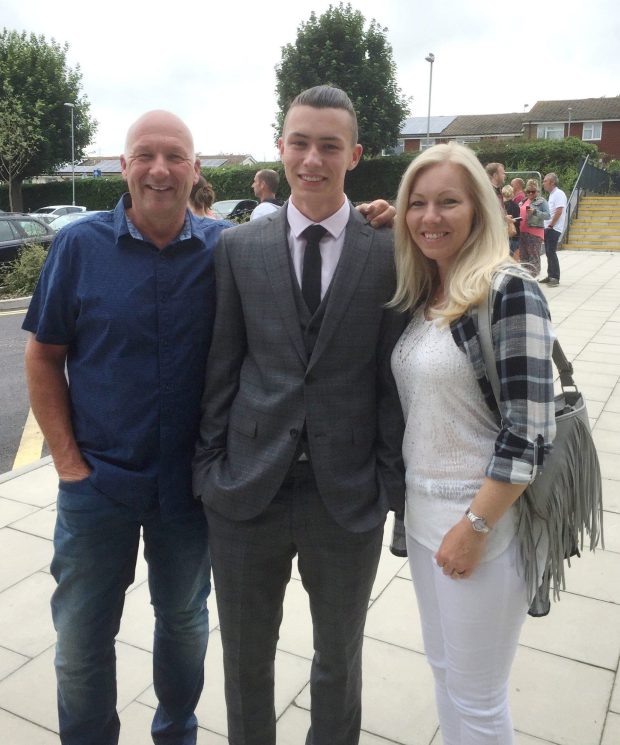 Well yeah, but at least you got the full benefits of your education this way I suppose. Lol – I hope his GCSE results were good. His father Lee had the following to say about the school:
He was a bit disappointed to have got through the whole of secondary school and not miss a lesson, to only be awarded a fountain pen.

You would have thought for the last day of term prize draw, they would have given him the iPad. No one would have known any different if they had just awarded him it to him.
I suppose that is true Lee, but then again rules are rules and you can't really go around rigging raffles at a school can you? If someone found out it would be absolutely scandalous.
In any case, Lee should probably be thankful he received a full education that he'll definitely be able to use in later life. That fountain pen might come in useful as well.
For a dude who is known as an actual hero in his school, check out this guy who nailed an impossible shot and got his whole class As. My kind of guy.