I like to consider myself something of a veteran in the stone-skipping game, but I don't think I can any longer after witnessing the skills of Stone Skipping World Record holder Kurt Steiner. In fact I don't think I can put stone to water ever again after watching this.
Steiner has gone viral this week after nailing an unbelievable 42-skip throw:
THIS MAN IS THE MJ OF STONE SKIPPING 🐐 #SCtop10 pic.twitter.com/uzyqaj8889

— SportsCenter (@SportsCenter) August 6, 2021
Who even knew the Stone Skipping World Championships were a thing? It's a televised event with commentators and everything.
The craziest part is that 42 skips is just an average display for this legend. Steiner once launched a mind-blowing 88 SKIPS down a river – the current world record:
Just get a load of this impeccable form: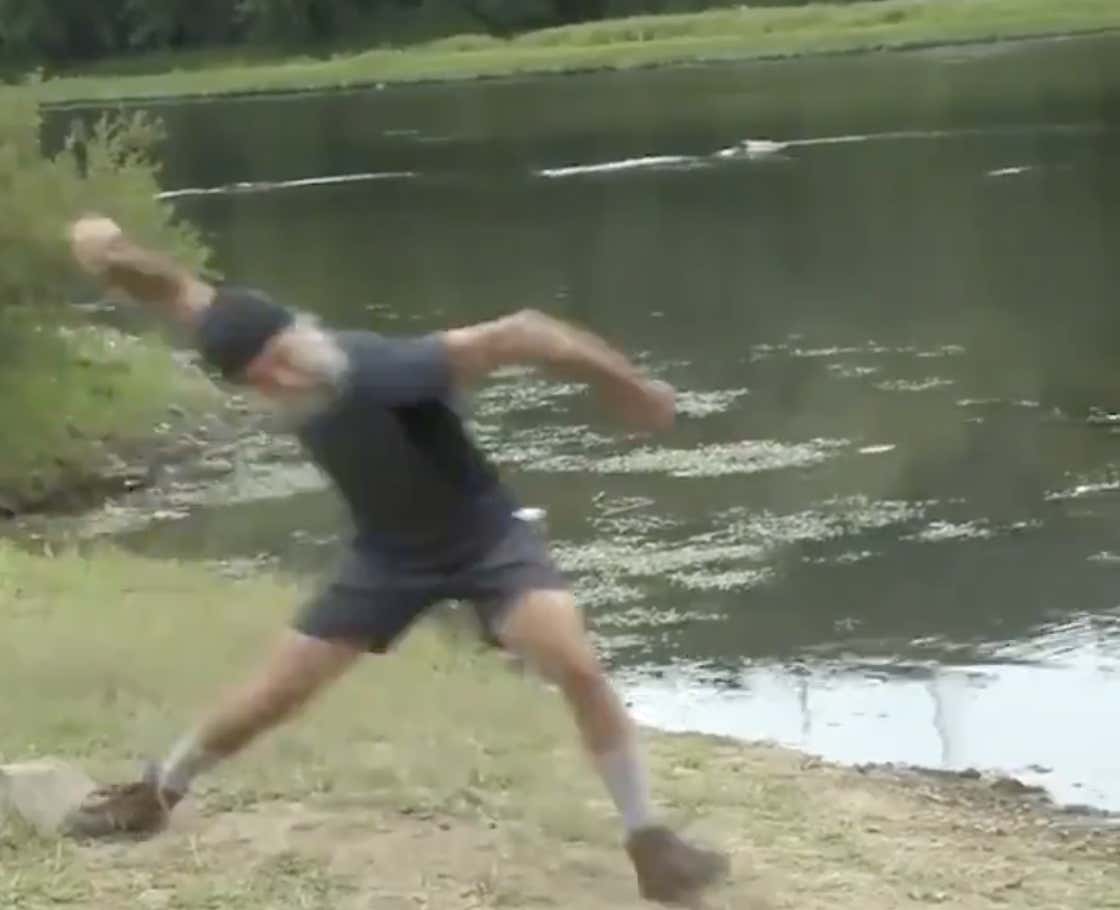 The biggest question I have is how in the world is Kurt Steiner not a household name yet? I'd watch the Stone Skipping World Championships over practically every sport if this is the sort of electricity they're bringing to the table. Can't be too long before stone skipping is an Olympic sport if they keep this up. Go Kurt Go!
For the Israeli man who returned a 2,000-year-old stolen stone after fearing he accidentally caused the pandemic last year, click HERE.